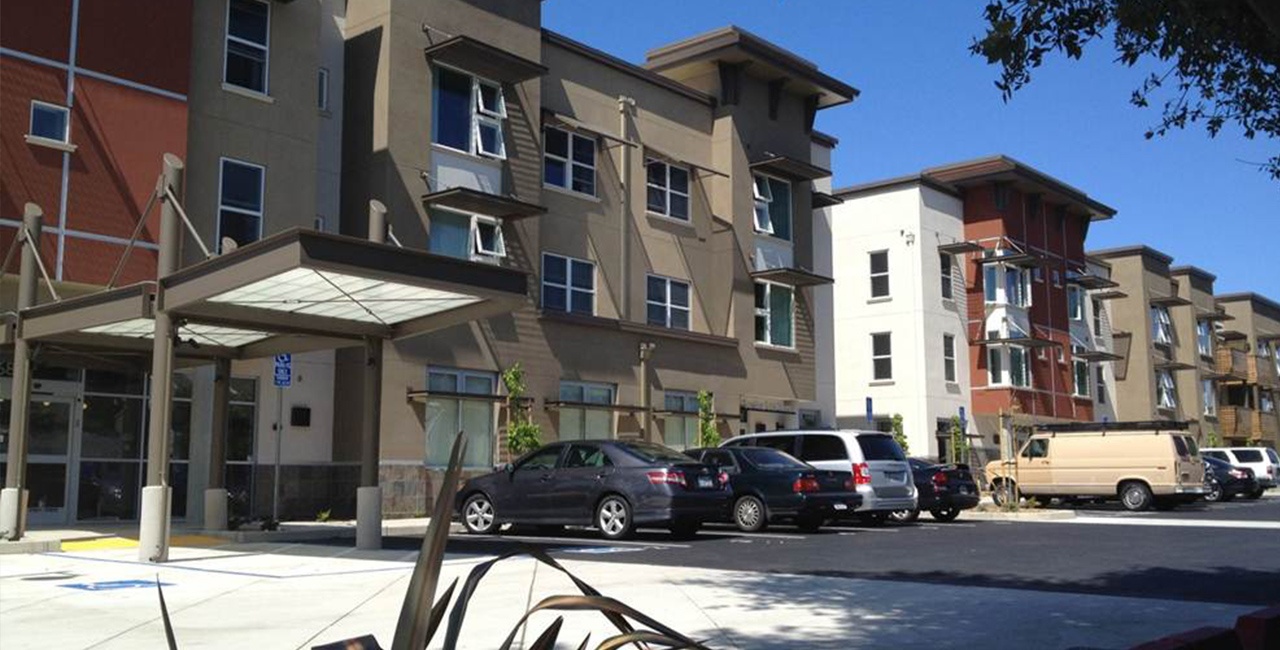 Van Meter Williams Pollack, LLP
Cottonwood Place Senior Housing
Cottonwood Place Senior Housing is a 105,882 sf mixed-use development of 98 affordable apartments for very-low income seniors aged 62 and older.
Fremont, California
Client: Van Meter Williams Pollack, LLP
Building Size: 105,882 sf
Project Cost: $18 million
Certifications: Green Point Rated New Home
The project includes 9,300 sf of clinic space for On Lok Lifeways, and 550 sf for the City of Fremont Senior Services Office. The project is wood framed construction with a courtyard at grade on the center of the complex. This senior community incorporates a variety of energy and resource efficient features, achieving a GreenPoint Rated score of over 200 points.
Van Meter Williams Pollack, LLP