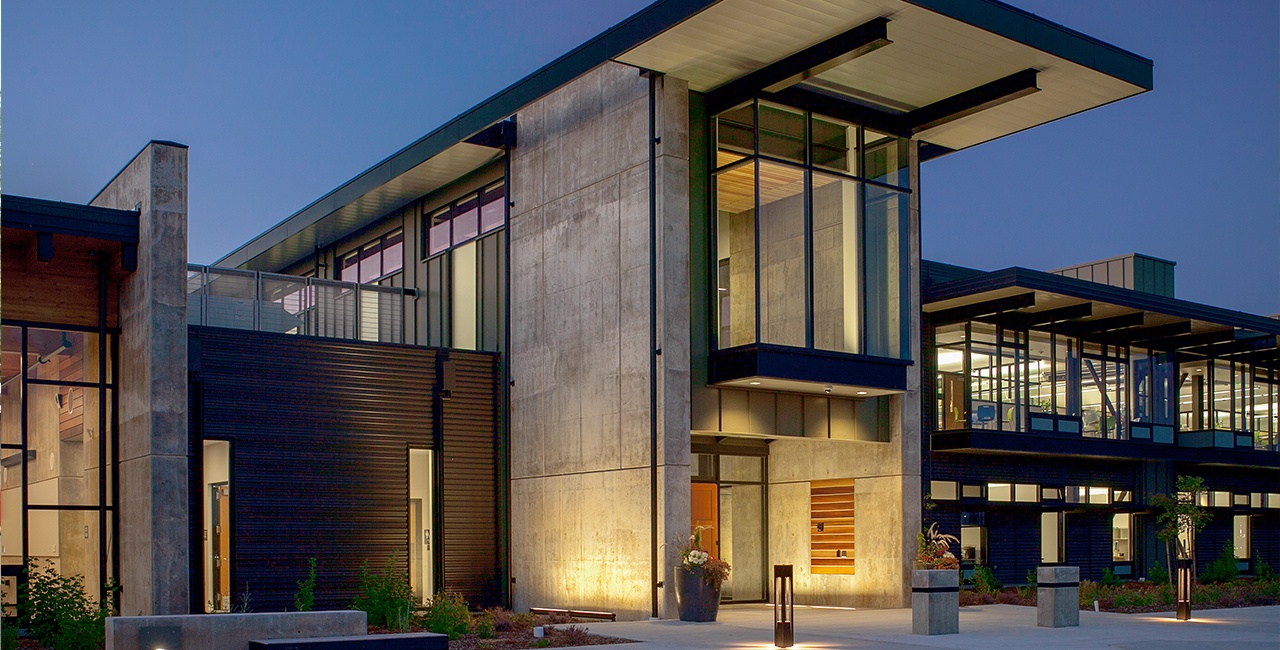 Eckert & Eckert
Johns Prairie Operations Center
Mason County Public Utility District
The Johns Prairie Operations Center is a multi-building maintenance and operations facility designed to become a Net-Zero facility and also a net power generation facility.
Shelton, Washington
Client: TCF Architecture
Building Size: 147,000 sf
Project Cost: $31 million
Certifications: LEED Gold
Energy saving strategies includes a geo-exchange ground source heat system and PV-ready rooftops. The first phase of the project included one of the largest solar PV arrays in Western Washington, generating 189,000 kWh of power annually. Once completed, if the owner elects to install additional arrays to the remaining PV ready rooftops, the facility will be capable of Net-Zero energy status, with the capacity to be a net power producer.
News & Awards
Honor Award, AIA Southwest Washington Chapter, 2013