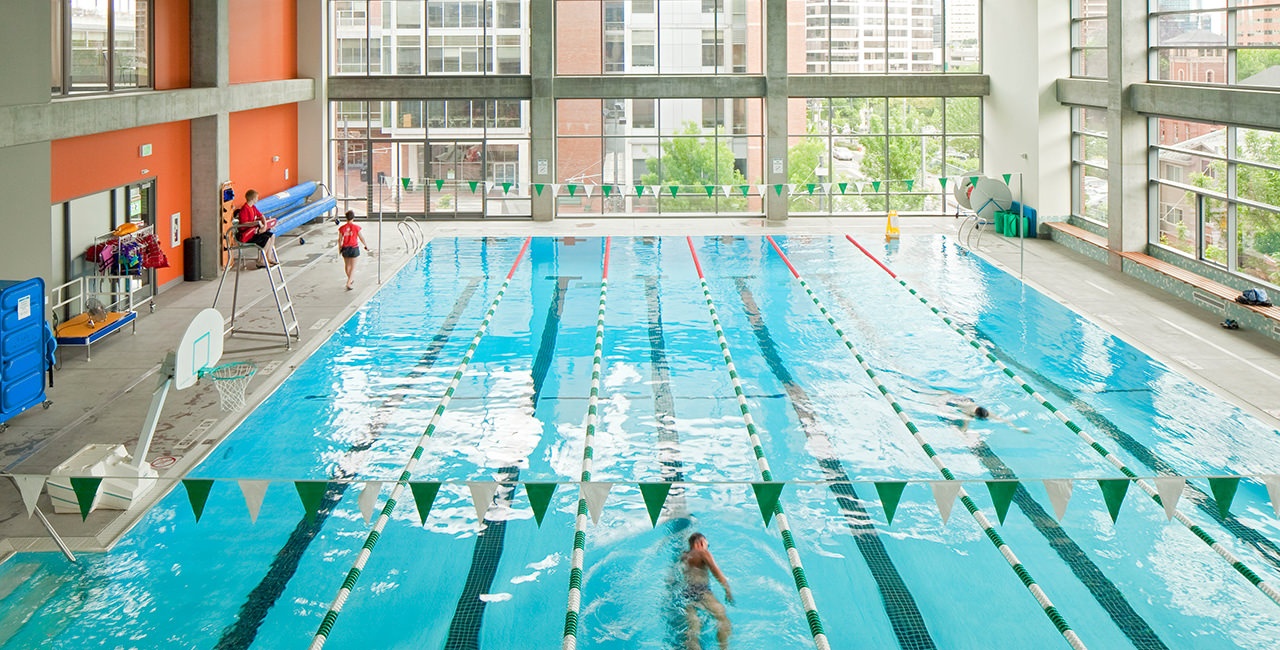 Sally Painter
Academic and Student Recreation Center
Portland State University
Portland, Oregon
Client: Yost Grube Hall Architecture
Building Size: 122,000 sf
Project Cost: $81 million
Certifications: LEED Gold
Portland State University's existing Center for Advanced Technology was replaced by a spacious new energy efficient facility. The five story building houses a new student recreation center, academic space, office, retail and parking. The building features a multitude of energy conserving measures:
Daylighting and variable speed pumps for on demand heating and cooling.
Lighting fixtures more efficient than code.
Rainwater harvesting system with low-flow fixtures provide 85% water savings compared to a standard building.
Well water cooling system.
Well water source heat pump system.
Temperature control linked to occupancy sensors.
Flexible gymnasium ventilation system.
Building Automation System directed reduction of air flow in natatorium at optimal times.
News & Awards
Facility of Merit, Athletic Business, 2012