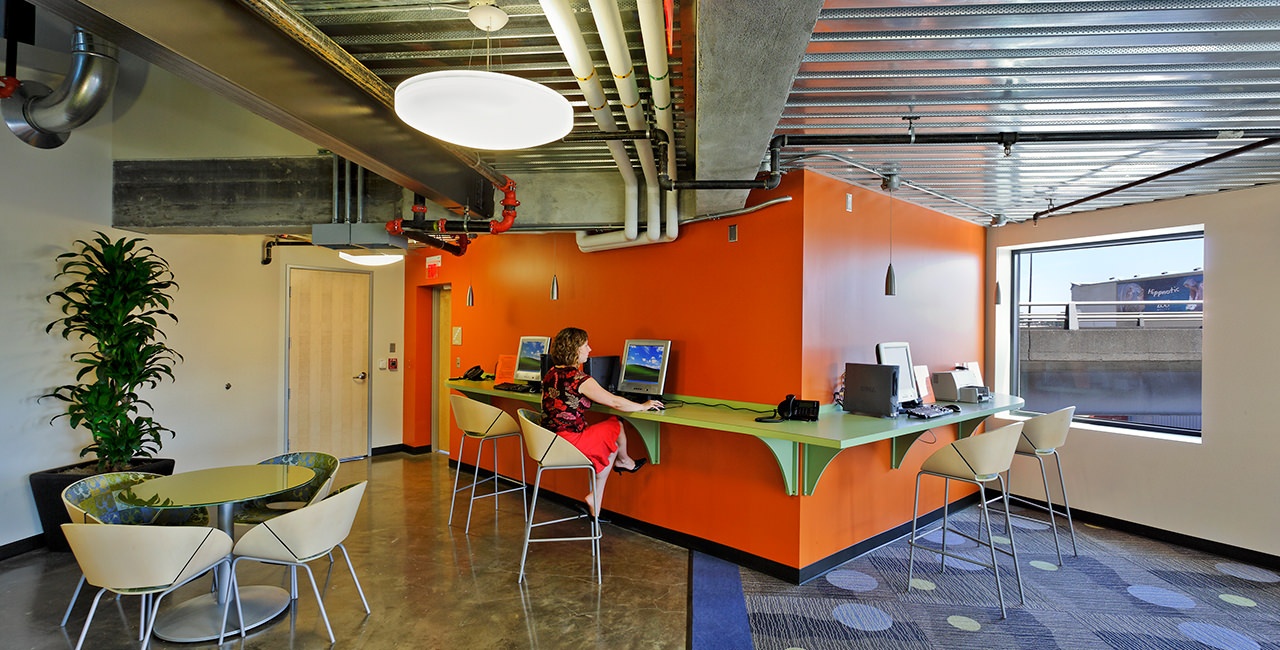 Gary Wilson
RiverEast Center
Interface Engineering designed a double-skinned solar collector for the building which has the effect of warming the space in winter and reducing the amount of heating needed.
Portland, Oregon
Client: Mackenzie
Building Size: 100,000 sf
Project Cost: $17 million
Certifications: LEED Gold
Formerly known as the Holman Building, the RiverEast Center sits prominently on the east side of the Willamette River, highly visible from the west side of downtown Portland. Interface Engineering, was challenged with the task of transforming a warehouse, abandoned for 40 years, into a renovated LEED mixed-use office and commercial building.
They achieved it by designing a system 51 percent more energy efficient than a new building constructed to current code. The LEED Gold building is now home to an architectural design firm, a software company, a light water craft center and several retail tenants; home to about 250 workers.
News & Awards
Excellence in Design Award: Commercial, Office, Industrial, Corporate Building, Environmental Design + Construction, 2008