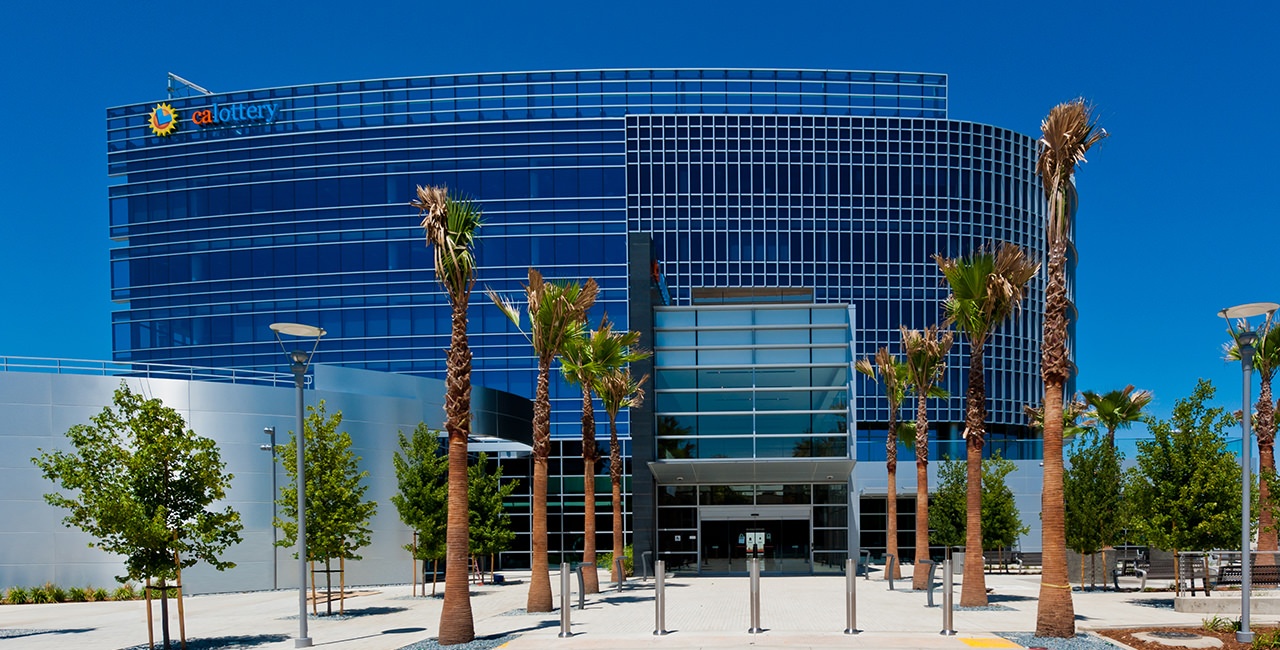 Daniel Neal Photgraphy
California State Lottery Headquarters
Up to 75 percent of the Lottery's spaces have access to daylight and views of the surrounding area.
Sacramento, California
Client: LPAS
Building Size: 148,000 sf
Project Cost: $45 million
Certifications: LEED Gold
Located on the site of the existing Lottery in downtown Sacramento, the new California State Lottery Headquarters provides more than workspace for the Lottery's staff. The office building includes room for two retail spaces, a multi-purpose pavilion, public exhibition spaces for lottery history, a lottery store and an employee wellness center. Both the pavilion and exhibition areas were designed to allow community involvement by opening the venues to other state agencies and neighboring businesses.
Along with full MEP design services, Interface Engineering provided the fire protection & life safety design, as well as the technology design. This building has a highly-sophisticated security system to protect the integrity of the Lottery data, as well as intricate controls and telecommunications systems, including VOIP capabilities (voice-over-internet protocol). The project was designed to achieve Silver certification in the LEED rating system. However, the team was able to achieve the more stringent Gold certification.