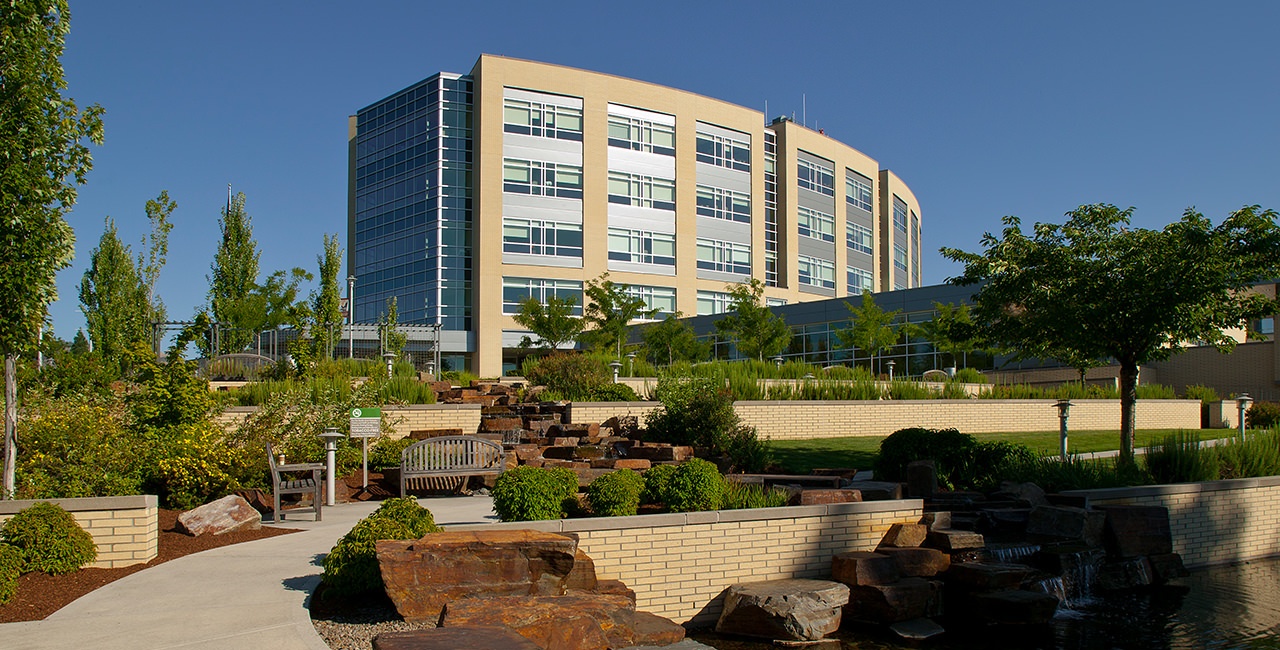 Mark Godfrey
Neonatal Intensive Care Unit Expansion
Rogue Valley Medical Center
The new NICU is level III-B: it cares for infants as early as 24 weeks and as little as 1 pound. Interface's systems were carefully designed to prevent infection, and provide thermal, acoustic, and visual comfort.
Medford, Oregon
Client: TVA Architects
Building Size: 9,000 sf
Project Cost: $5 million
Certifications: LEED Gold
Rogue Valley Medical Center just completed a major expansion of their Neonatal Intensive Care Unit (NICU) to improve care, add capacity, and provide private rooms for babies and mothers. Observing Asante Health Systems' sustainability goals for all new projects to achieve LEED certification, the project was developed and designed with thorough input and feedback from the contractors, design team, staff, and hospital leaders.
With inadequate infrastructure in place for the enhanced needs of the new NICU and floor-to- floor heights reaching only 11 feet, Interface was challenged with fitting new mechanical systems into the narrow spaces. Using Revit to identify these tight areas in advance, Interface was able to route ducts from the new air handler through the floor above and design a duct layout with minimal crossovers, all resulting in a smooth construction process.