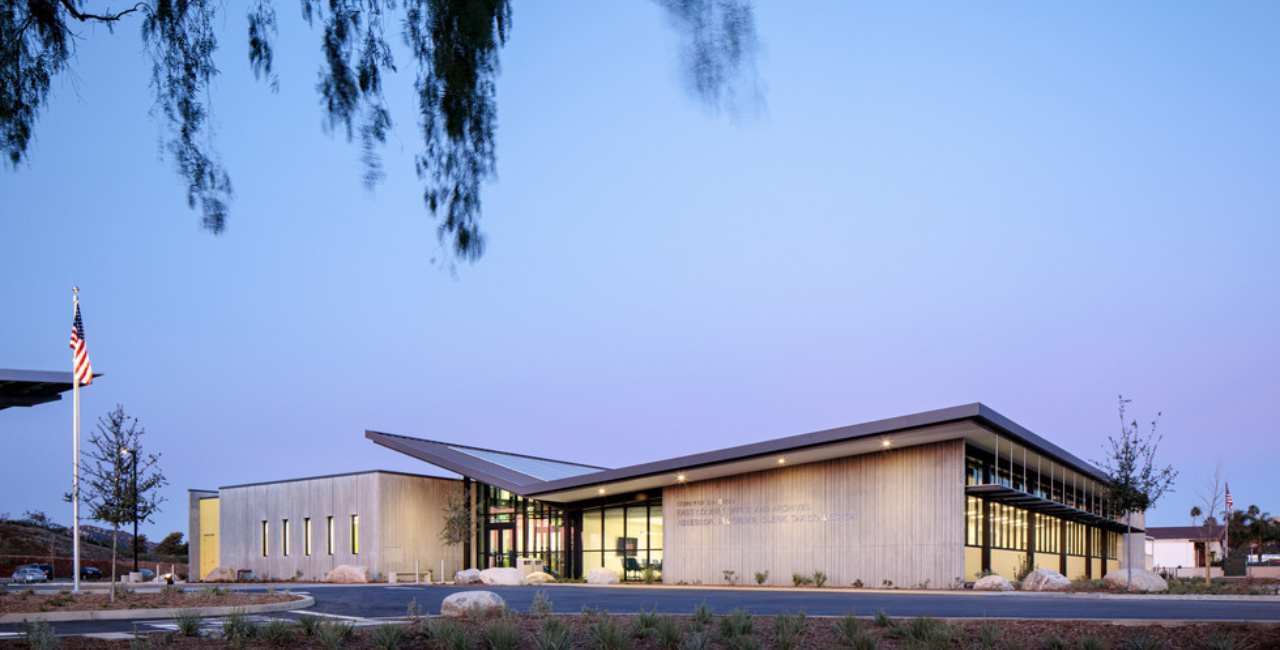 Chipper Hatter
San Diego County Archives
Santee, California
Client: Miller Hull Partnership
Building Size: 25,000 sf
Certifications: Zero Energy + LEED Gold
The San Diego County ARCC (Assessor/Recorder/County Clerk) Archive building's HVAC systems are specifically engineered to meet tight design requirements without being oversized or overusing energy that could otherwise be saved.
The HVAC system is 100% redundant for archive spaces and the one-story building will be LEED gold certified, the first archive facility to receive Net Zero Energy certification in the United States and have on site PV system. Occupying the southeast corner of the parcel, the building is compact and efficient, ceding a large portion of the site to recreational and public use.
Conceptualized as a vault, the archives are enclosed within highly insulated and tightly constructed concrete walls. Its slab on grade will have a continuous vapor barrier, and the walls will have a low permeability paint layer. The archive is positioned to minimize environmental impacts to its critical interior climate, making sure its contents are protected for years to come.