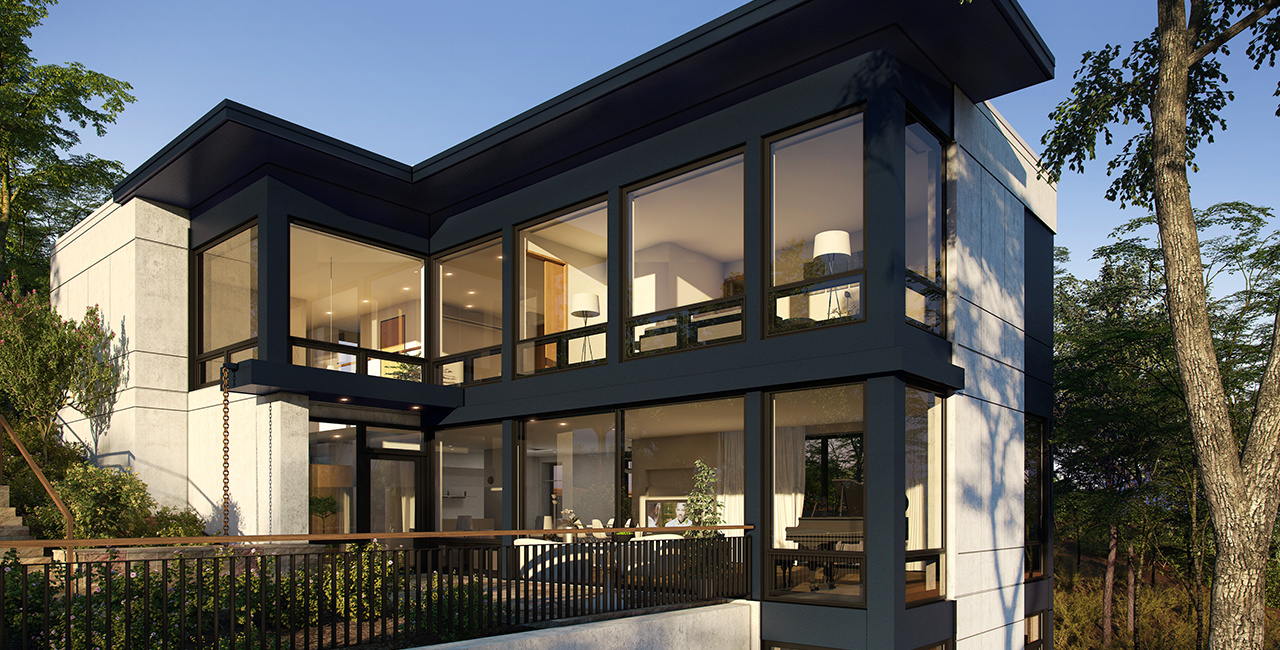 Peabody Architects
Arlington Zero Energy House
This new private residence features a DC hybrid microgrid.
Arlington, Virginia
Client: Private Residence
Building Size: 4,000 sf
Certifications: Seeking Zero Energy, Passive House, and DC Read Home Certifications
The home is being designed to the rigorous PHIUS+ Source Zero certification requirements. Designers are also considering the next level of energy efficiency, autonomy and resilience, which focuses on the use of a Direct Current microgrid typology. Designed around a DC-coupled solar + storage system, the electrical system is utilizing the best DC infrastructure and systems available on the market, acknowledging that in the near future, Direct Current appliances, lighting and devices will be much more prevalent. The home's electrical distribution and circuiting systems are planned to be easily converted to support all DC distribution in the future.