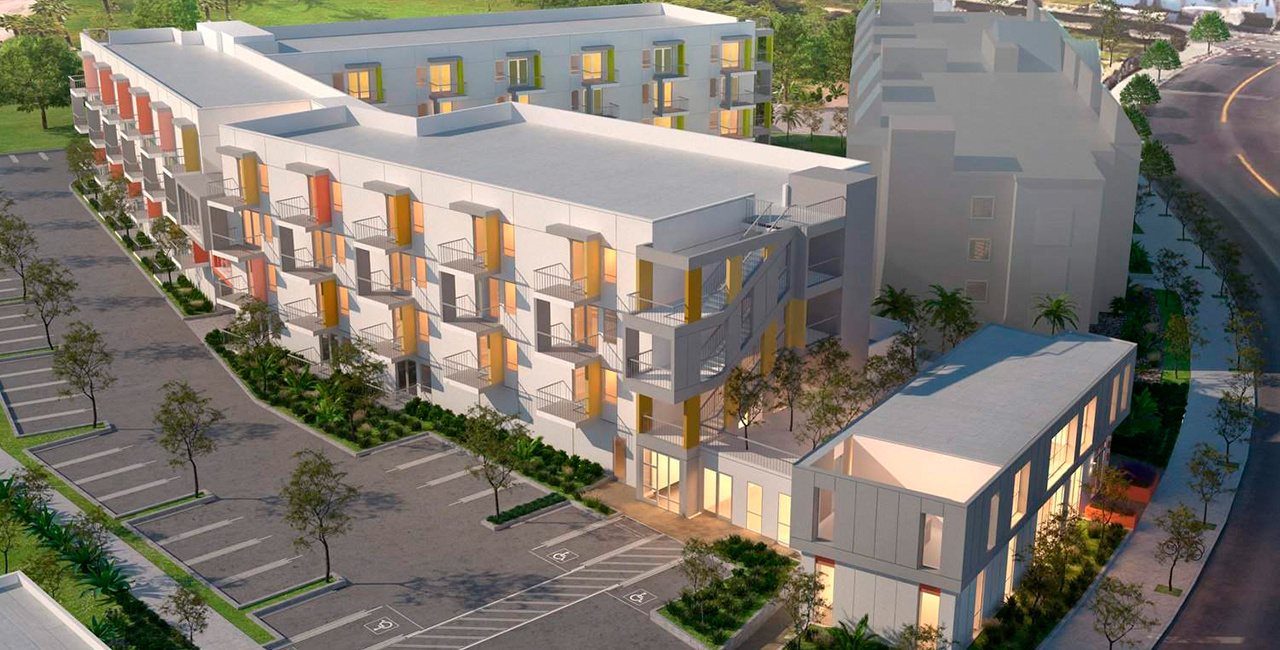 The Architects Collective
Metro at Buckingham Senior Affordable Housing
Los Angeles, California
Client: The Architects Collective
Building Size: 79,583 sf
Project Cost: $11.3 million
The Metro at Buckingham development is a senior affordable housing project. The project has 103 residential units distributed over 4 stories with a building area of 79,583 sf.
The residential component has 2 different unit types and floor plans. The first unit is a 1 bedroom 1 bath and the other is a 2 bedroom 1 bath unit. Other spaces include residential lobby, mail room, corridors, offices, computer lab, exercise room, restrooms, library, and laundry rooms. The total common areas measure 19,633 sf.
The project also has bike parking, electrical room and trash rooms. There are 103 residential bike parking spaces and 58 car parking spaces in an on-site parking lot.