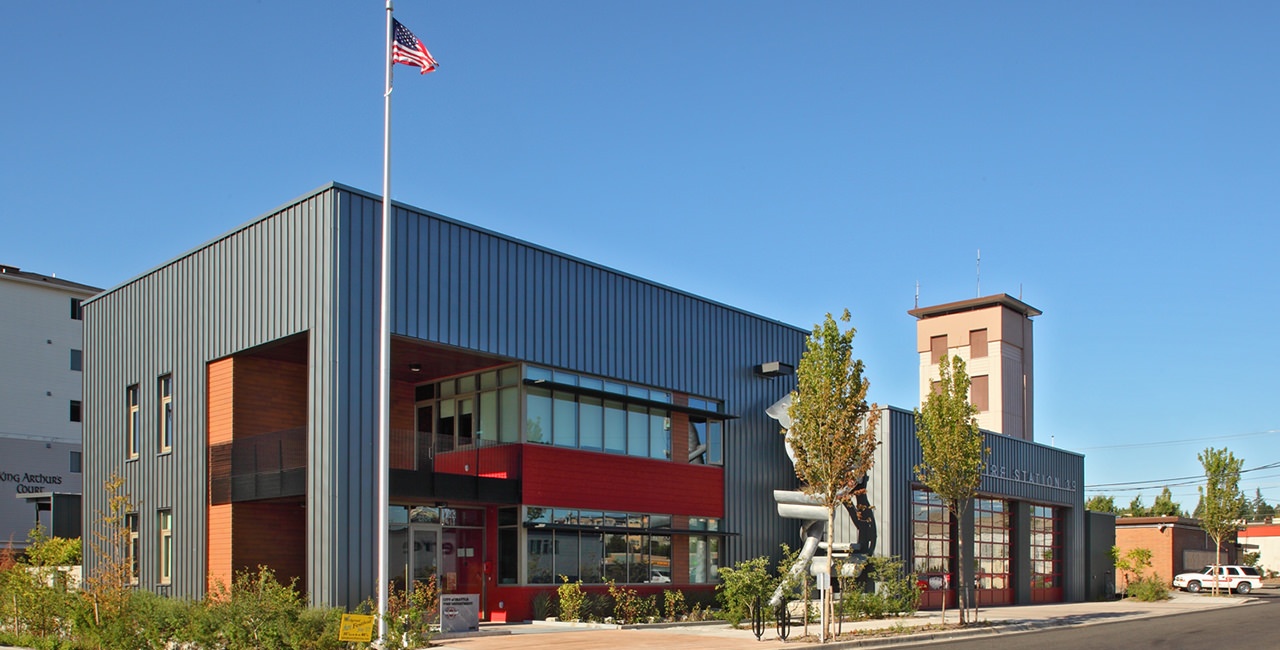 Sally Painter
Seattle Fire Station No. 39
Fire Station No. 39 replaces the 50 year old station which was not up to seismic codes and too small for current operations and equipment.
Seattle, Washington
Client: Miller Hull Partnership
Building Size: 10,635 sf
Project Cost: $8.4 million
Certifications: LEED Gold
The new station is twice as big and includes living quarters, office areas, apparatus bays, and support spaces.
Several of its design features will contribute to a reduction in annual energy consumption by 22 percent below ASHRAE baseline. Lifghting power density was reduced by 36 percent from state code by using high efficiency fluorescent lamps to establish a lower base lighting level with supplemental task lighting where needed. A 7,100 gallon rainwater harvesting tank was incorporated as art and supplies 100 percent of the station's non-potable water for flushing fixtures, irrigation, and hardscape wash-down.