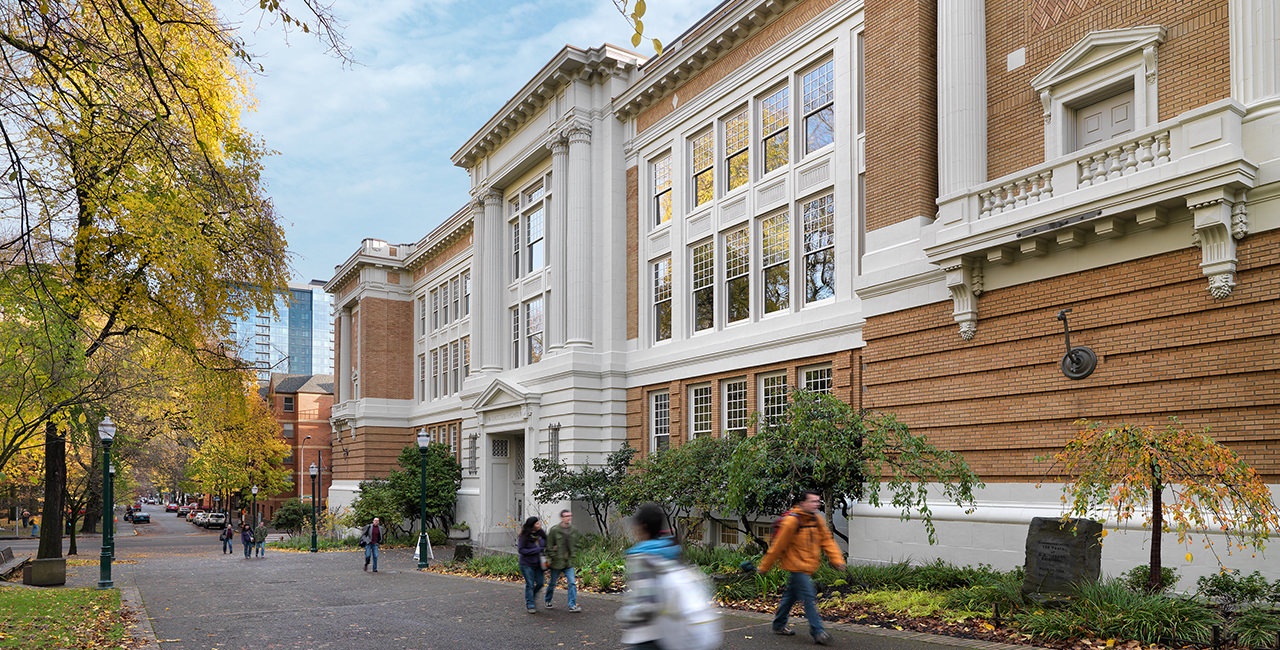 Steve Maylone
Lincoln Hall Renovation
Portland State University
Lincoln Hall's exterior looks much the same as it did in 1911, but the interior changes are quite different. The old mechanical room was transformed into an acting studio, a music and video computer lab, and practice rooms.
Portland, Oregon
Client: Boora Architects
Building Size: 140,000 sf
Project Cost: $30 million
Certifications: LEED Platinum
Originally constructed for use as the City of Portland's Lincoln High School in 1911, Portland State University's Lincoln Hall is now the home to their thriving performing arts program, housing both classroom and theater spaces. Because of the building's historical significance, modifications to its foundation or implementing large duct systems were not an option. The restorations and upgrades to the building's systems were designed to preserve the integrity of the existing structure while improving the system's efficiency and the comfort of the spaces.
News & Awards
2030 Challenge Design Award: As Built, Architecture 2030, 2011