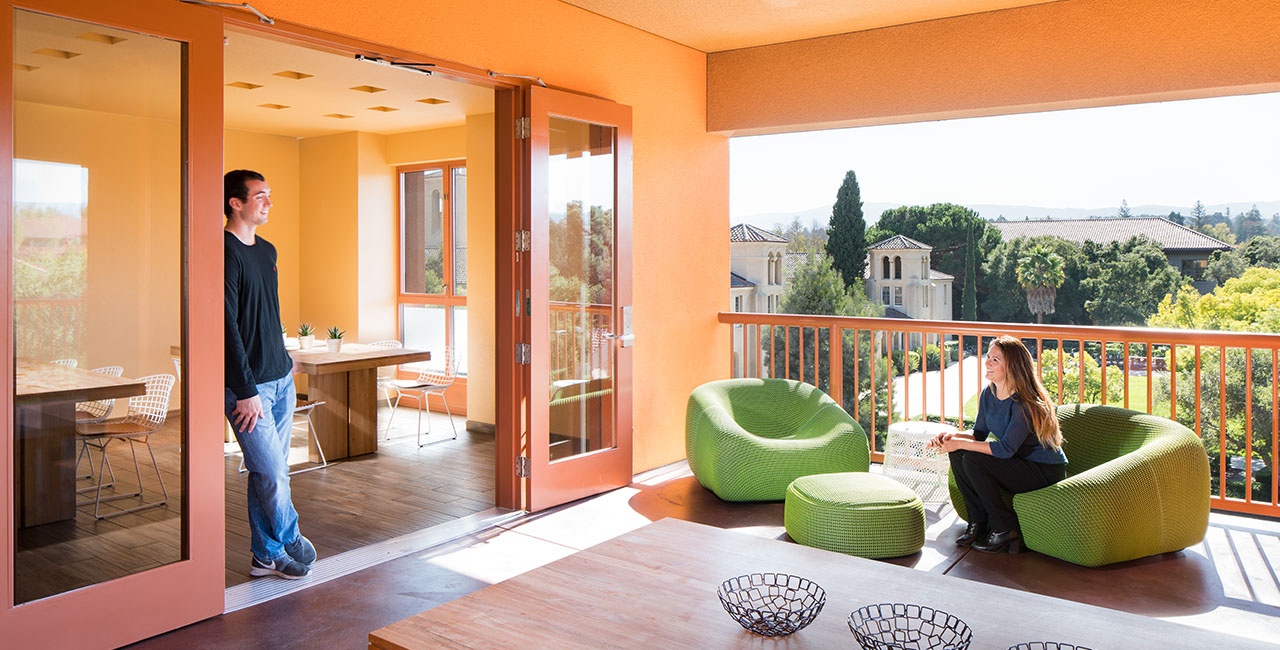 Hunter Kerhart
GSB Highland Hall
Stanford University
Highland Hall is a new residential and academic building for Stanford's Graduate School of Business.
Palo Alto, California
Client: Steinberg Architects & Legoretta + Legorreta
Building Size: 150,000 sf
Project Cost: $65 million
The building includes: 202 suite-style bedroom units, Lobby Lounge, Shared Living Dining Lounge Areas, Roof Terrace and Large Multi-Purpose Pavilion. The project is currently tracking to save over 34 percent energy based on Title 24 calculations and 35 percent water consumption.