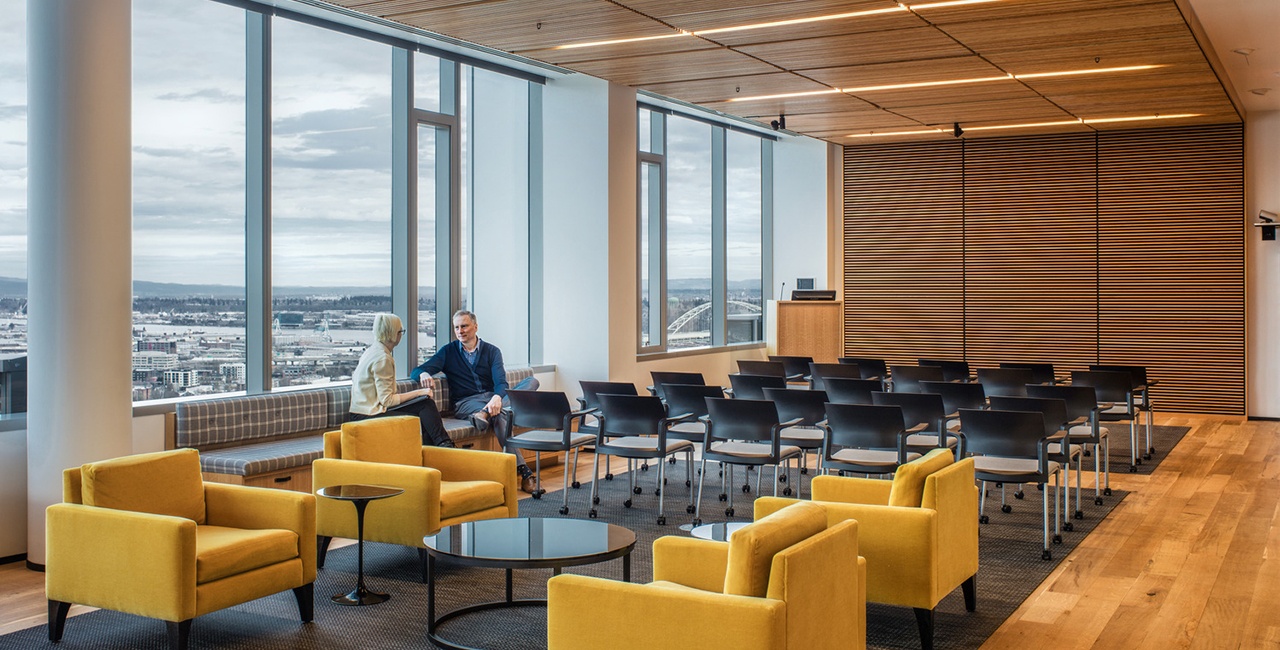 Eckert & Eckert
Stoel Rives
Oregon's largest law firm makes a big move to ensure a sustainable future.
Portland, Oregon
Client: ZGF Architects
Building Size: 131,000 sf
Project Cost: $16 million
Certifications: LEED Platinum, Green Globes for Commercial Interiors
Stoel Rives, Oregon's largest lawfirm, is renowned for their longevity and dedication to their clients. Thefirm's continued growth prompted a move into the newly-completed Park AvenueWest building. Interface Engineering provided tenant improvements for the firm'snew home. Occupancy sensors reduce power consumption. Daylight harvesting andmanual dimming let staff utilize natural lighting for the majority of workinghours. Low-flow plumbing fixtures and harvested rainwater for toiletflushing keep water use in check. To display the firm's art collection, designersselected LED-based lighting with current limiters, using 10% of the energy ofincandescent lighting without sacrificing aesthetic appeal.
News & Awards
Best in Category Design Excellence Award, Interior Design Association, Oregon Chapter, 2017