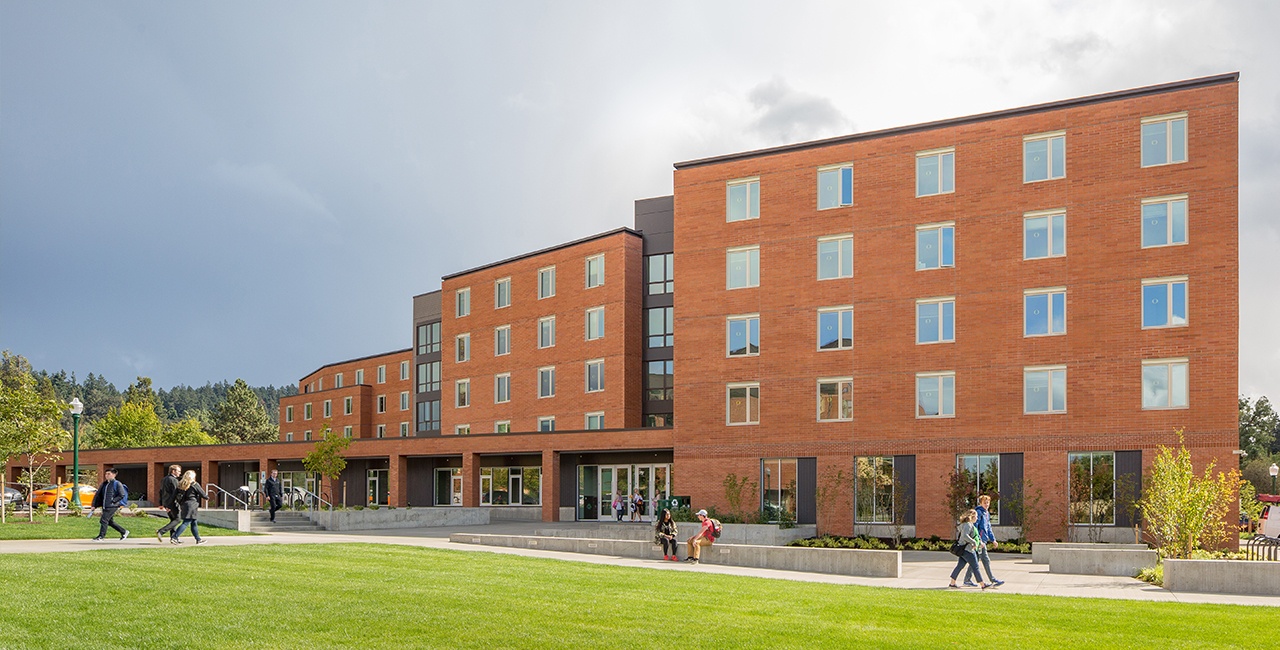 Josh Partee
Kalapuya Ilihi Residence Hall
University of Oregon
Interface Engineering is using a multi-discipline strategy to achieve the University's goal - LEED Gold Certification for their new student housing building.
Eugene, Oregon
Client: Mahlum Architects, Inc.
Building Size: 145,000 sf
Project Cost: $45 million
Certifications: LEED Gold Certification
Interface Engineering used amulti-discipline strategy to keep water and energy use at the University ofOregon's new student housing building at levels low enough to ensure theUniversity's goal of Gold LEED Certification for the project. Roof-mountedsolar hot water collectors provide domestic hot water. Low-flow plumbingfixtures minimize water use. Each dorm room features color-codedelectrical outlets. One outlet offers continuous power, while the other is controlledby the room's occupancy sensors, and is energized only when someoneis in the room.