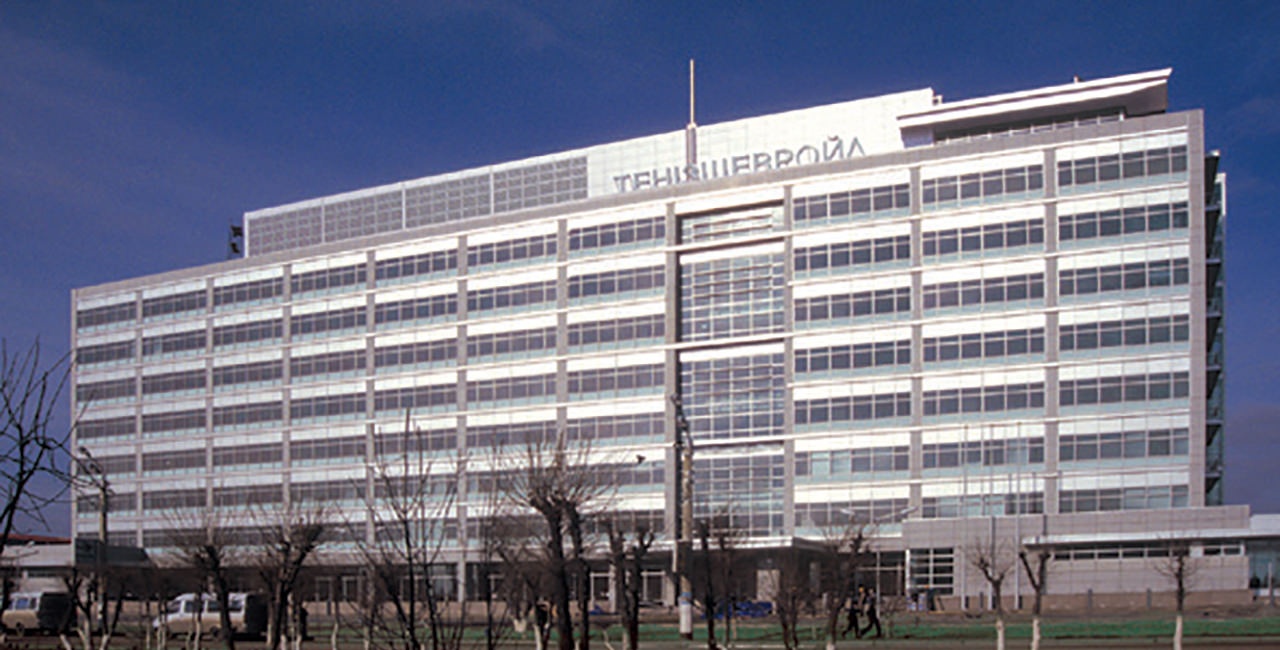 Yost Grube Hall Architecture
Tengizchevroil Office Building
The project was designed to meet the most stringent requirements of both the UBC and SNIP (Eastern European and Russian) codes.
Atyrau, Kazakhstan
Client: Yost Grube Hall Architecture
Building Size: 30,000 m2
Project Cost: $95 million
Interface provided mechanical, electrical, plumbing, telecommunications, security, fire protection and lighting design documents. The office building that includes a cafeteria, auditorium, executive boardroom, central plant building, data center and human resource building. Interface designed a centralized utility plant for the compound with paralleled diesel-fired back-up power generators, boilers fueled by natural gas or oil and a potable water treatment and storage system. As a secure compound, security systems with centralized monitoring were necessary. Interface also developed a master plan for relocation of the site, including a program to include 100 units of new housing and renovations for 200 existing units.
Yost Grube Hall Architecture
Yost Grube Hall Architecture
Yost Grube Hall Architecture