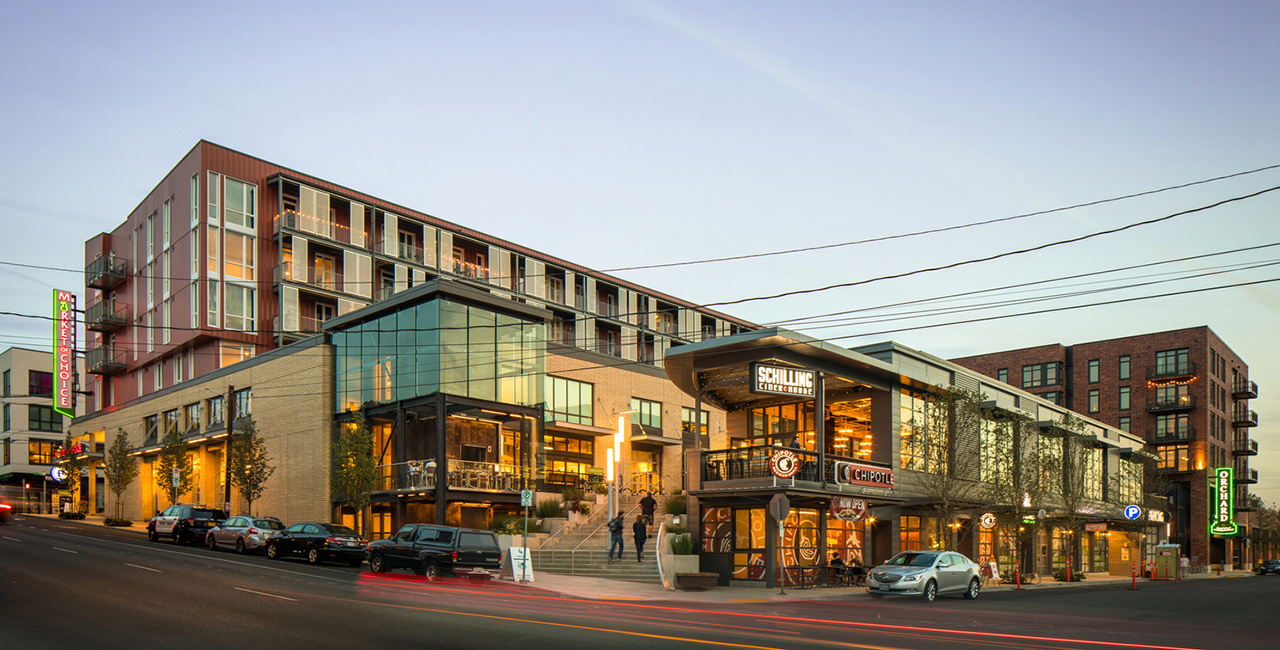 Casey Braunger
The Goat Blocks Mixed-Use at SE 10th & Belmont
Portland, Oregon
Client: Ankrom Moisan Architects
Building Size: 133,000 sf
Project Cost: $53 million
The three-block development at 10th and Belmont, known as the Goat Blocks, includes 347 apartments, retail, and a grocery store.
Occupants are kept comfortable by a central utility plant that includes high-efficiency condensing boilers, a cooling tower and a high-efficiency hot water heating plant. Tenants will see lower heating and cooling energy usage due to the water source heat pumps utilized.
The retail and grocery spaces will reject heat to the central plant loop where it can be reused by the apartment tenants. This, in turn, reduces the cooling energy needed by the retail and grocery spaces. Building owners benefit from reduced noise and maintenance of traditional air cooled systems.