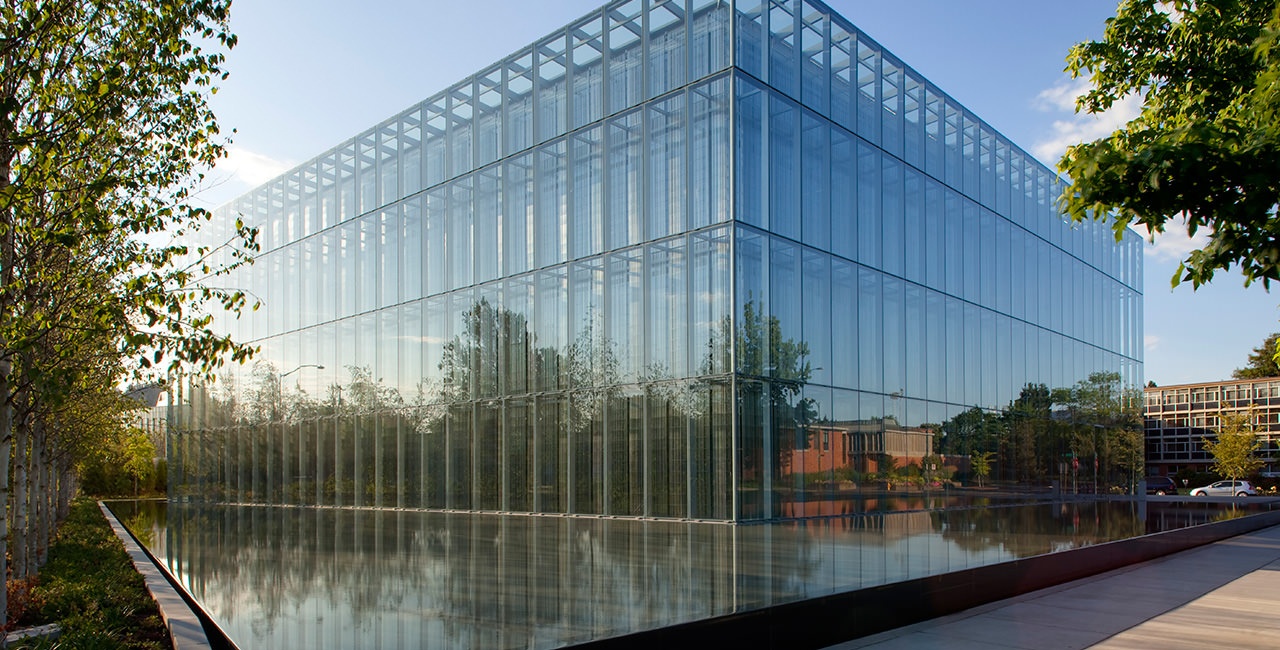 Steve Cridland
John E. Jaqua Academic Center for Student Athletes
University of Oregon
The John E. Jaqua Academic Center for Student Athletes is a crown jewel for the University of Oregon's elite sports program. Its high level of functional design integrates aesthetics to combine technology with artistic creativity. It further shines as the first commercial building with a double skin and 100% glazed wall.
The Center provides essential support services to current athletes while influencing recruits who are deciding where to further their education. The center's interior lighting highlights architectural features of the building to create an exciting and dynamic experience. Its three-story atrium combines accent lighting with color-changing LEDs and high-end lighting control systems.
To enhance thermal performance and meet energy code, the design changed to a dual skin façade (DSF). Motorized dampers naturally ventilate and control the flow of warm air between the walls. The center also utilizes a dedicated outside air system with heat recovery and a water cooled variable refrigerant volume system (VRV) to recover and transfer heat throughout the building.

News & Awards
Engineering Excellence Honor Award, ACEC Oregon, 2011
Section Guth Award, Illuminating Engineering Society of Oregon, 2011
Honor Award, AIA National, 2011
Edison Award for Excellence in Environmental Design, Illuminating Engineering Society of Oregon, 2011
Best of the Best National Award: Architectural Design, McGraw-Hill Construction, 2010
Grow: Citation, Architect, 2010
Best of 2010, Architectural Design, Northwest Construction