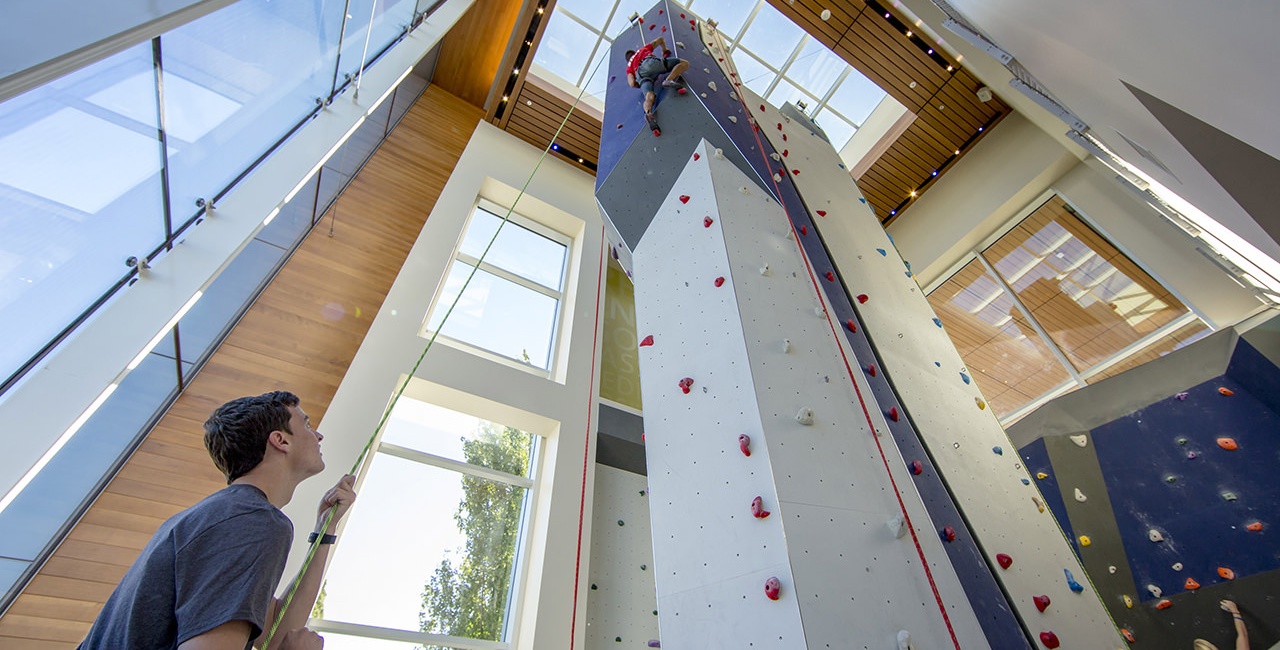 Christy Radecic
Beauchamp Recreation and Wellness Center
University of Portland
The University of Portland's new recreational facility incorporates a multitude of energy efficiency features.

Portland, Oregon
Client: HOK Architects, Soderstrom Architects
Building Size: 72,000 sf
Project Cost: $23 million
Certifications: LEED Gold
Funded entirely through donations from supporters, the new recreation center replaces the old Howard Hall, which was built in 1927, as the main recreation and fitness space. The new center includes three gyms, locker rooms, an outdoor recreation area and bike rental shop, and a cardio training space. In addition, the new center has three wood floor studios, a suspended indoor track, a wellness suite, and several training and workout areas. Key features provided by Interface include features such as CO2 sensors for high occupancy areas, ECM motors on fan powered VAV, and radiant heating/cooling. The project is on track to be certified LEED Gold.