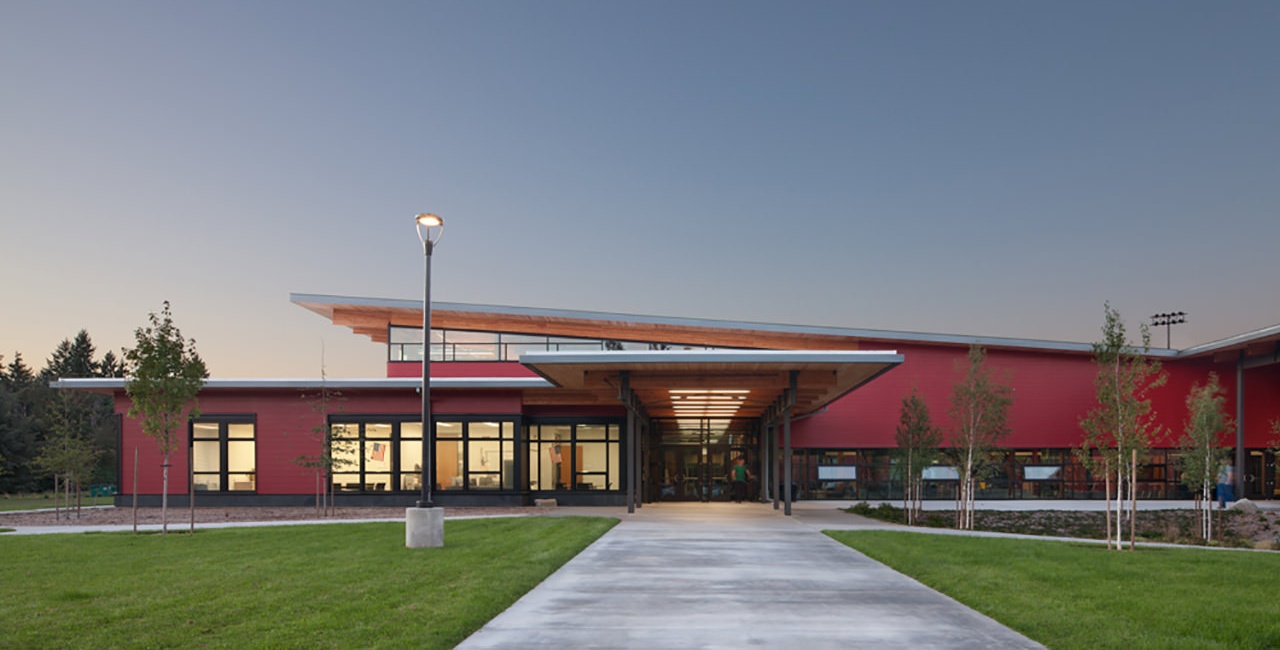 Laura Swimmer
Vashon Island High School
Budget was a key player in the school's design, and early charrettes carefully reviewed several possible energy-saving schemes. The ultimate choice was a low-tech, integrated HVAC design expected to result in 45% energy savings.
Vashon Island, Washington
Client: Integrus Architecture
Building Size: 78,500 sf
Project Cost: $42.5 million
Following the passage of a major modernization bond, Vashon's new high school was designed with the island's unique characteristics in mind, emphasizing an open, interactive, and sustainable campus for students, staff, and the community.
The new high school offers fabrication, science lab, math, general study classrooms, common dining and study areas, and a 275-seat auditorium which will likewise be used during non-school periods for community productions and activities. The relatively simple mechanical system includes an air-to-water heat pump system, a smaller condensing natural gas boiler, a low temperature hot water baseboard heating system, displacement ventilation with variable air volume control integrated with motorized/ operable windows for ventilation, a central building automation system, and plumbing fixtures to reduce water use by 30%.