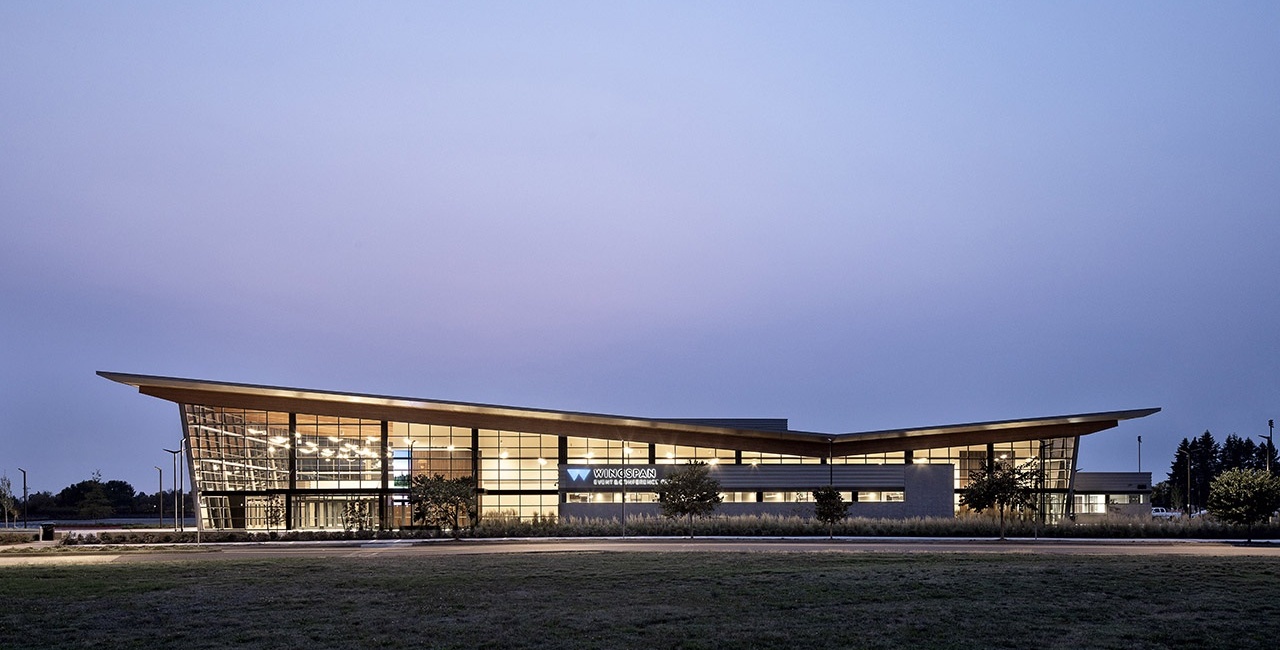 Jeremy Bittermann Photography
Washington County Fair Event Center
Washington County's years of planning for new event space is finally realized.
Interface Engineering was integral to this new fair complex building finally coming to fruition. The building was designed to accommodate a wide variety of uses. It includes a large expo floor, a state-of-the-art conference center, meeting rooms, a full commercial kitchen, concessions, and support staff offices. All of these spaces are connected through a spacious and open entry lobby flanked with floor to ceiling glass at the exterior walls.
Interface designers were faced with the unique challenge of designing systems to serve the buildings' high volume spaces while minimizing the visual impact of those systems and accommodate the natural timber features Solutions included:
telecom and electrical systems integrated into the floor of the expo hall allows vendors access to those utilities during events.
multi-zone and multi-setting lighting controls to accommodate multiple uses of the conference center simultaneously.
destratification fans used to reduce heating energy use.
a 187 kW photovoltaic system.
Jeremy Bitterman Photography
Jeremy Bittermann Photography
Jeremy Bittermann Photography