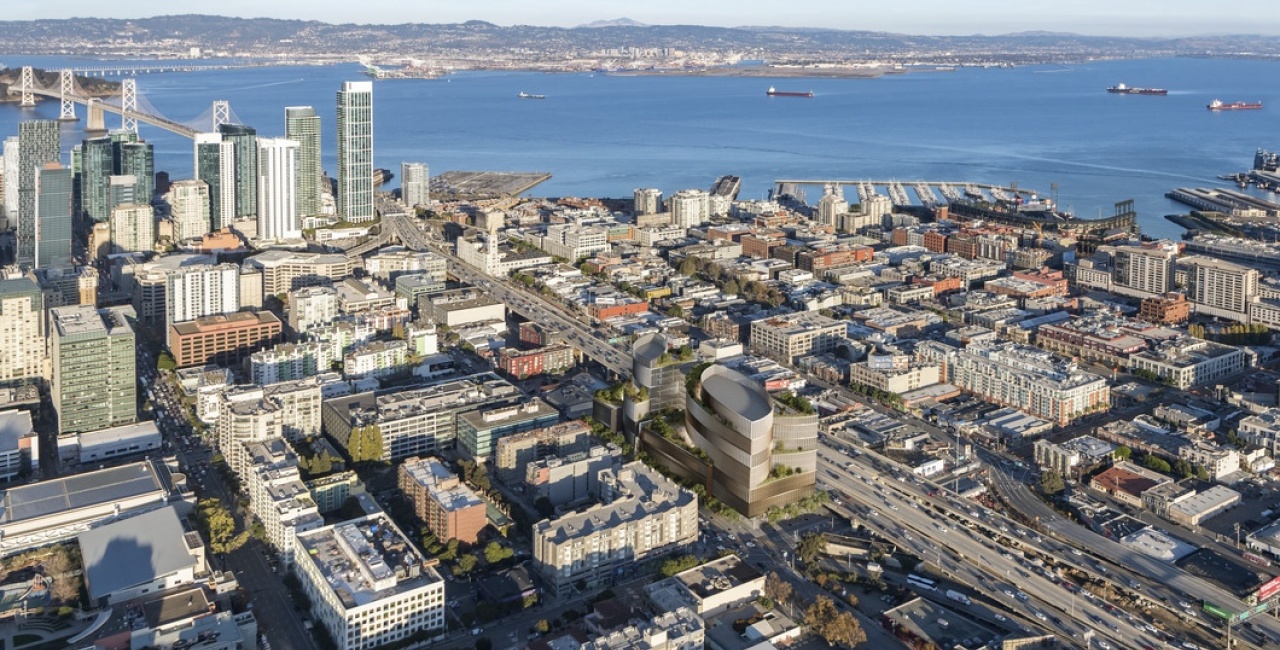 steelblue
4th and Harrison is a new warm shell office building in the SOMA District of San Francisco. The 14-story high rise will include Ground Floor Production, Distribution and Repair (PDR) Space, Basement Garage Parking, Retail, Full Entrance Lobby and Publicly Accessible Open Space.
Interface created a first of its kind all-electric solution for the new 950,000 sf high rise in downtown San Francisco. The office building does not use any natural gas and performs at an operational efficiency similar to a geoexchange heat pump system but delivered at a cost below a traditional chiller / boiler plant and VAV system. In addition to extreme cost savings, the design significantly reduced mechanical spaces and shafts, giving that space back to tenants and leasable square footage. Interface Engineering created its own energy modeling code to analyze the proposed solution and validate its success for a fully leased building as well as a conservative very lightly loaded building.
The project continued with the use of parametric envelope, systems, lighting, and daylight modeling to achieve an efficient skin and shading system. With the creative mechanical systems and optimized skin and lighting/daylighting solutions, the project will be one of the first Net Positive Energy core and shell projects in San Francisco. The project enjoyed the opportunity to use the money saved from the HVAC system to purchase the renewable energy for the project to make it Net Positive.
The new warm shell has been designed with a complete storm water and grey water system and dual plumbing throughout. Interface analyzed, with the client, the opportunity for a blackwater treatment system and has designated space to accommodate blackwater for future tenants should they decide to pursue such systems.
In addition to the creative design solutions, the project has a fully automated smoke control system, a radiantly heated and cooled POPOS with displacement ventilation, and an entire Ground Floor designed for PDR light manufacturing.