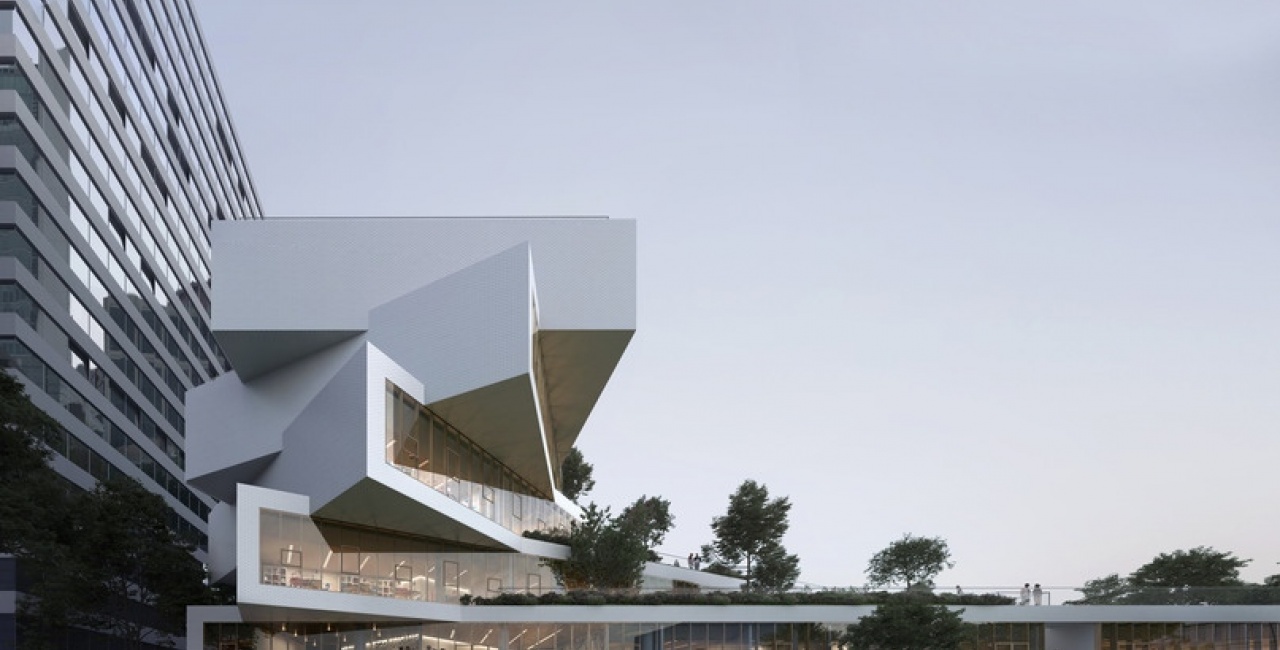 MIR
Wilson Secondary School
The Wilson Secondary School is a new multi-story, multi-program school that aims to utilize space as effectively as possible, in order to accommodate the educational needs of the growing Arlington County community.
Arlington, Virginia
Client: Leo A Daly & Bjarke Ingles Group
Building Size: 184,078 sf
Project Cost: $80 million
Certifications: LEED Gold
The new Wilson Secondary School was designed to house up to 775 students. The project also involved the design of a special needs program for approximately 100 students.

Interface Engineering provided MEP Engineering and Sustainable Design services for:
- Building envelope thermal performance improvements (walls and roof).
- Daylight responsive sensors and controls.
- Demand responsive ventilation with CO2 sensors and controls.
- Demand responsive interior lighting controls with occupancy sensors.
- EnergyStar® rated school equipment.
- Exhaust and relief air heat recovery.
- High performance windows.
- Light emitting diode (LED) lighting.
- Premium efficiency motors.
- Variable frequency drives on all three-phase motors.
- Water cooled variable refrigerant flow (VRF) cooling.
- Dedicated outdoor air systems (DOAS) with energy recovery.
Maximized Daylighting
Bjarke Ingles Group
Shared Recreational Spaces
Bjarke Ingles Group
Secure Drop-Off for Students
Bjarke Ingles Group