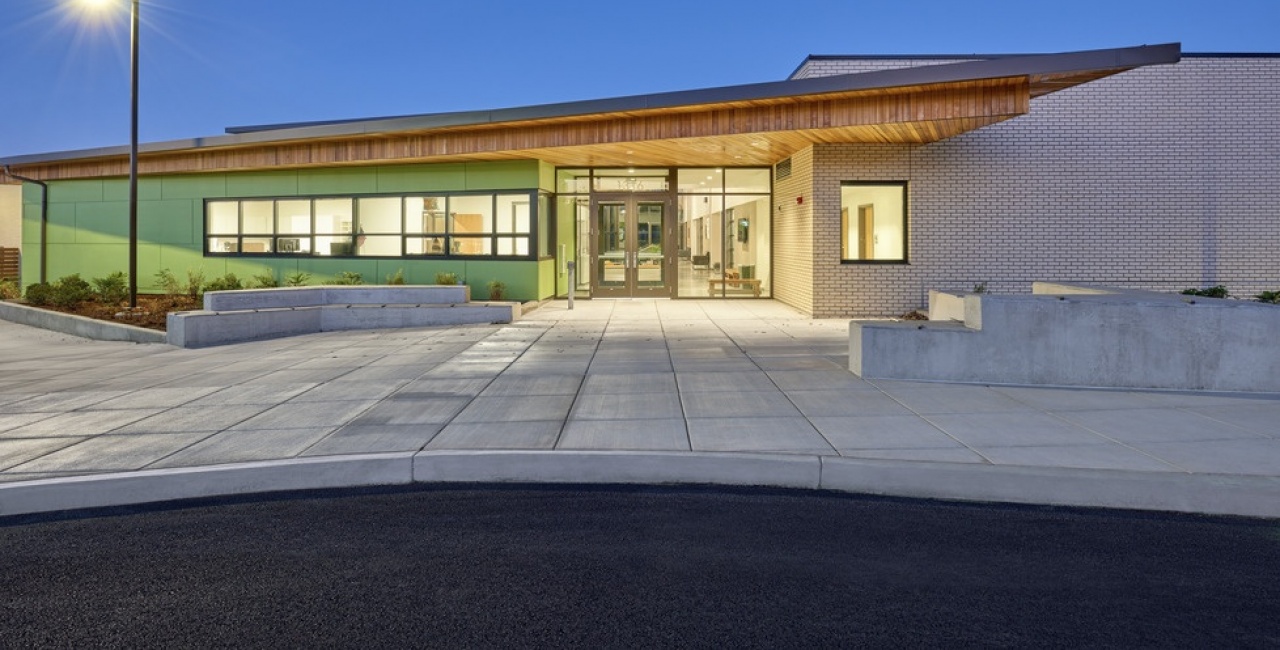 Woodburn Success High School
Woodburn Success High School's new building will save the Woodburn School District money while providing students with a safe, comfortable, well-lit place of learning.
Woodburn, Oregon
Client: Opsis Architecture
Building Size: 11,000 sf
Project Cost: $4.7 million
Certifications: Zero Energy Certified
We analyzed complex window and space geometry to optimize daylighting design, leading to greater energy savings. Interface Engineering selected an energy-efficient Variable Refrigerant Flow (VRF) system that is able to run at a lower capacity and with less frequency than a standard HVAC unit while still maintaining a set temperature.

Occupancy-sensor-controlled power receptacles were used throughout the building. The sensors use dual ultrasonic and passive infrared technology to determine whether a given space is occupied or vacant. When a space is unoccupied, the sensor-controlled outlets are de-energized.
The building is be equipped with heavy-duty water heater that operates at 98% thermal efficiency.
The restrooms have dual-flush toilets, ultra-low water use urinals and low-flow faucets to conserve water.

The combination of sustainability measures designed by Interface Engineering and renewable resource use will push the project to net-zero energy and fulfill requirements for the school to utilize funds from their bond measure.