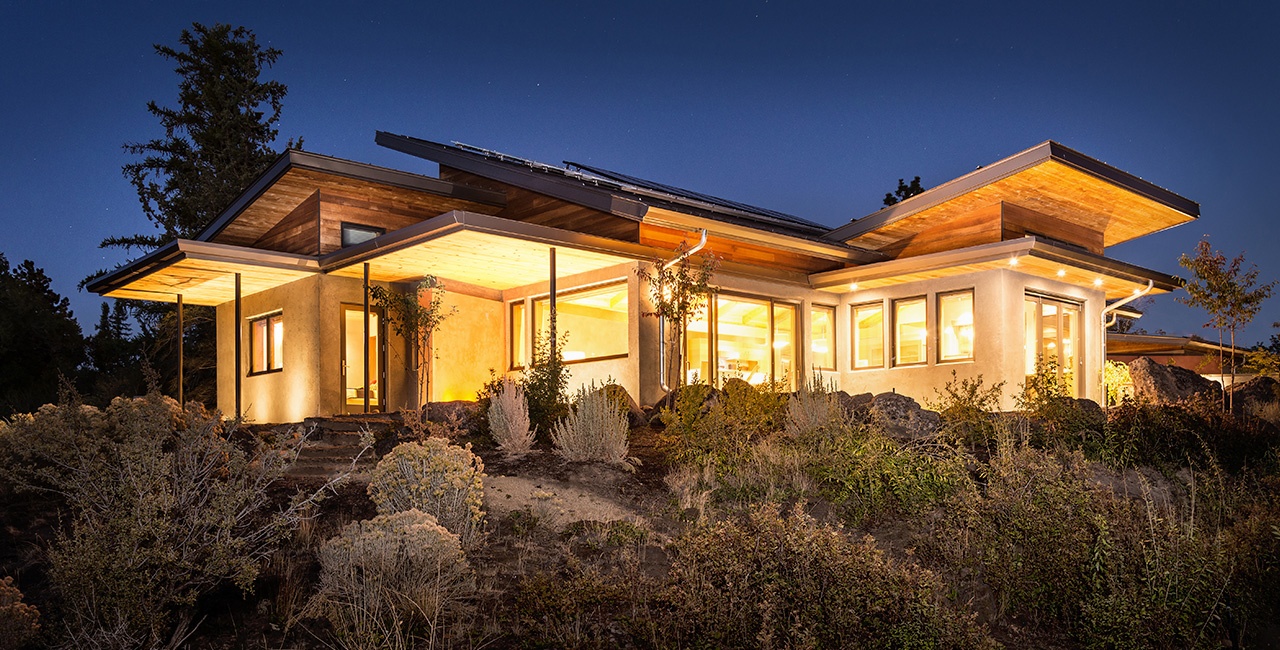 Chandler Photography
Desert Rain
Blackwater System Design
Desert Rain, the first Residential Living Building in the United States, is a zero water project in a high desert climate.
Bend, Oregon
Client: Al Tozer Design
Building Size: 2200 sf
Certifications: Living Building Certified, LEED Platinum, Earth Advantage Platinum
When Project Managers for the nation's first residential Living Building needed an engineer to design a water-conserving vacuum plumbing system, Interface Engineering was the firm called upon to find a solution.
The Living Building Challenge's dictate says the residence may only use water that falls on the property as rain, so conservation is key. Americans, on average, use around 16 gallons of fresh water a day just to flush the toilet. The sanitary plumbing system was one place where large water savings could be quickly realized.
Vacuum sanitary lines paired with a composting toilet system was identified as providing the best return for water used — from 16 gallons per person for toilet flushing to two gallons per day.
Our vacuum sanitary system design and calculations on the solar energy required to properly dry out waste material were a key part of the project and the permitting process.