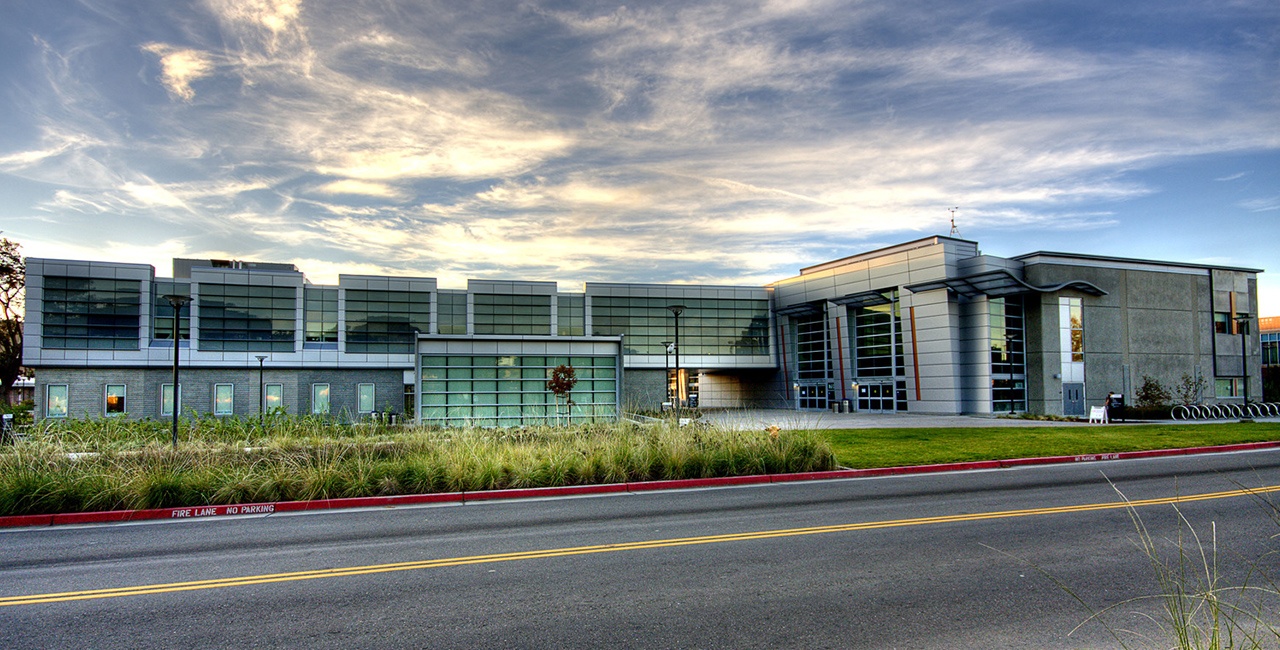 Ray Juachon
Community and Student Services Center
Chabot Community College
This facility is the gateway structure to the Chabot campus, while originally targeting LEED Certification, it achieved LEED Platinum due to several sustainable features. The building includes the largest switchable glass design in America at the time of construction and the first radiant slab cooling at a community college.
Hayward, California
Client: tBP Architecture
Building Size: 55,000 sf
Project Cost: $27.5 million
Certifications: LEED Platinum
The integration of the architecture and the switchable glass allowed the passive mechanical systems to be viable for the building. The facility houses general offices, financial aid office, community conference center, computer classrooms, break-out rooms, and open student areas. Several sustainable design features support its energy-efficient performance, including: natural ventilation, radiant heating and cooling slabs, variable volume diffusers, and a high percentage of daylighting.