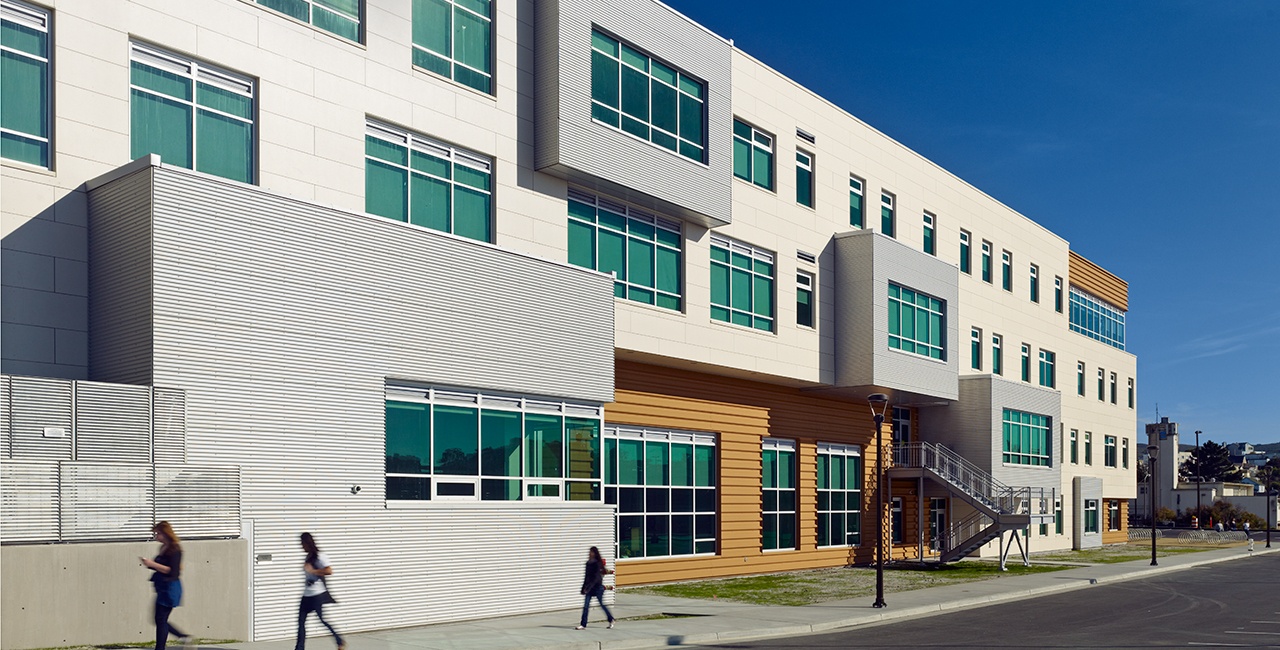 Bruce Damonte
Multi-Use Building
City College of San Francisco
Interface collaborated with the college and design team to realize the building form and architecture to meet cooling demands. The new academic multi-use facility was designed as a breathing building by using a central atrium as the lungs for circulation and natural ventilation.
San Francisco, California
Client: Pfau Long Architecture / VBN Architects
Building Size: 102,000 sf
Project Cost: $47 million
Certifications: LEED Gold
The City College design team explored several iterations of the building envelope, floor plan and roof layout to naturally ventilate and passively cool the entire building. Advanced engineering tools were employed by Interface's team to determine the design's viability and to assist in modifying the building envelope to make the system successful. The team delivered this energy efficient facility at no additional cost when compared to a standard building with traditional HVAC systems. The building, which houses classrooms, administrative offices, specialized laboratories, computer lab, study spaces, childcare/family center, meeting rooms, café, and other spaces for student development, has been operational since August 2010 and is outperforming client and design team expectations.

News & Awards
1st Place Technology Award for Institutional Buildings, ASHRAE Golden Gate Chapter, 2012
Award of Merit, ENR California, 2011