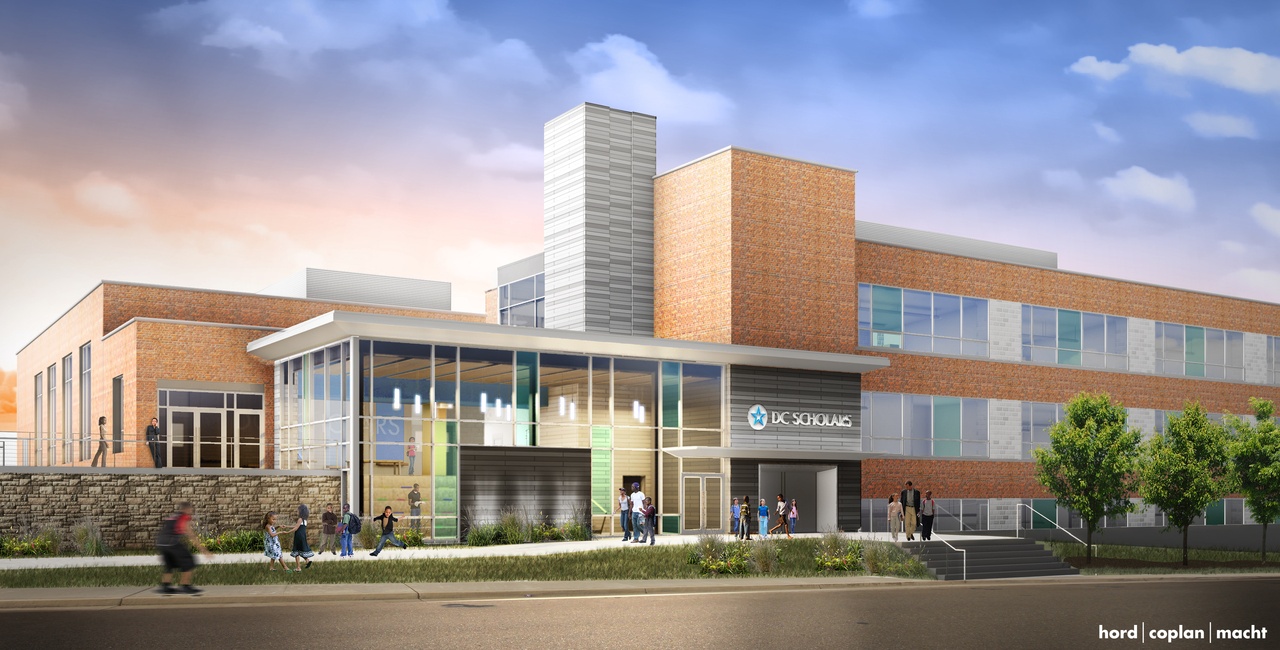 Hord | Coplan | Macht
DC Scholars Public Charter School
Washington, DC
Client: Hord | Coplan | Macht
Building Size: 72,100 sf
Project Cost: $12.3 million
Certifications: LEED Gold
Located at 5601 E Capitol Street, SE, the DC Scholars Public Charter School underwent an extensive 72,100 sf modernization of the existing facility. The modernization, which included a 3,500 sf main lobby addition, involved demolition and abatement, site work, new windows, fire suppression, mechanical, electrical and interior reconfiguration.
Phase I of the renovation occurred during the summer of 2014 to accommodate the growth for the 2014/15 school year (grade 5 and an additional 90-125 students). The Phase I scope included minor renovations, painting, VCT tile replacement/repairs and other minor repairs to ensure clean, safe and operable systems. The school's full modernization, including full MEP system upgrades to meet the requirements for LEED Gold certification, took place during Phase II of the renovation process, all of which was completed in time for the commencement of the 2015-2016 academic year.
The main lobby addition took advantage of the existing topography and floor levels creating a large "learning stair" that serves multiple purposes, including: student gathering and study space, after-hours community event space and a pre-function area for events in the adjacent gymnasium.