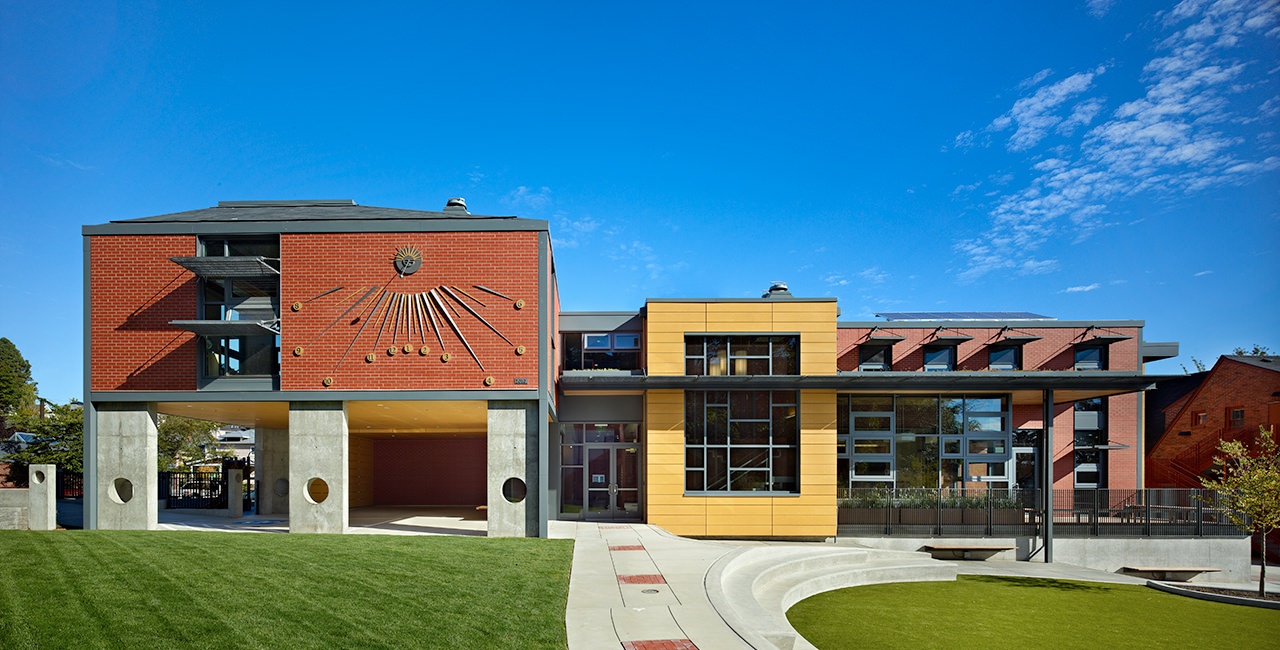 Ben Benschneider
Epiphany School
Epiphany School is a growing non-sectarian grade school with over 200 students. Founded in 1958 on a church campus, it has expanded twice since then.
Seattle, Washington
Client: Miller Hull Partnership
Building Size: 17,300 sf
Project Cost: $7.4 million
Certifications: LEED Gold
Interface's first assignment was to provide a feasibility study of the existing electrical, lighting, fire-protection and technology systems, while also identifying areas for energy efficiency improvement. After the review, Interface designed new systems to meet current needs, as well as upgrades for the two-story classroom building, library, underground parking garage, and site lighting. Phase II involved the renovation of portions of Spock Hall.