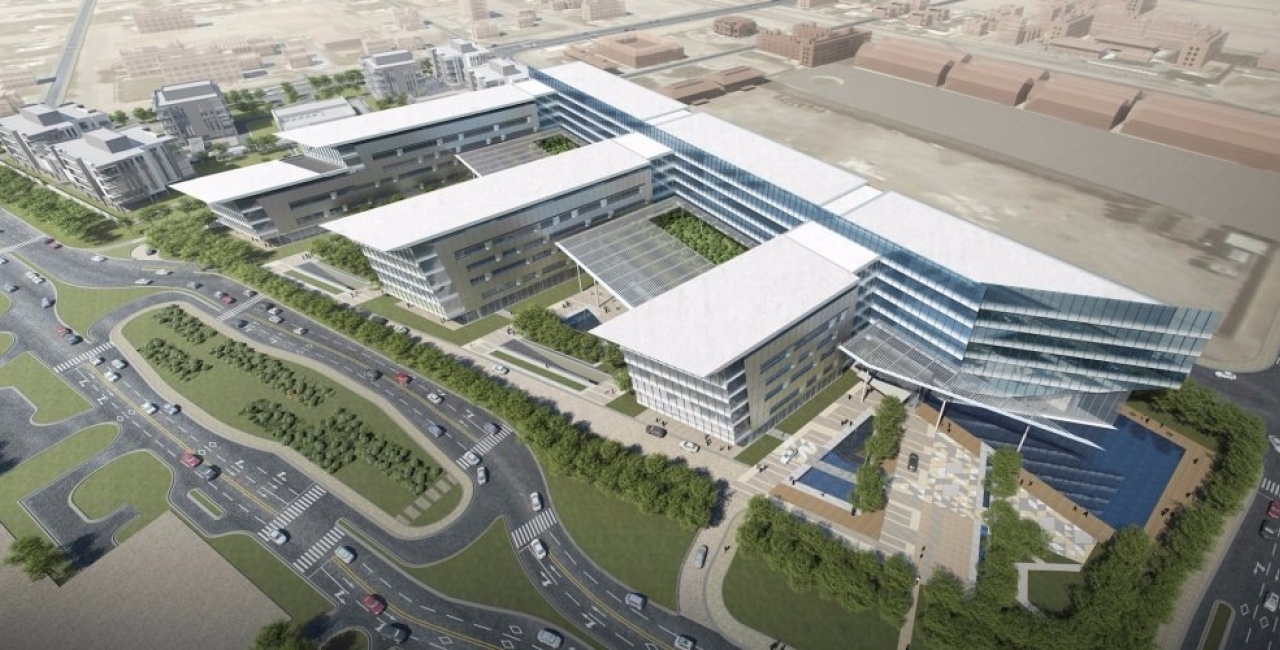 McMullan International
Abu Dhabi, United Arab Emirates
Client: McMullan International
Building Size: 1,600,000 sf
Project Cost: $400 million
Certifications: Seeking Estidama-2 Pearl + LEED Gold
The new 1.6 million square foot medical campus master plan in Abu Dhabi, UAE consists of a General Hospital, Medical Office Building, Rehabilitation Center, Cancer Treatment Center, Children's In-Patient Hospital, Outpatient Clinic, VIP Rehabilitation Center, Public Concourse, and a Below Grade Parking Area.
Interface Engineering provided the design for mechanical, electrical, plumbing, fire protection, and sustainable service services. The project is designed to achieve both USGBC LEED Gold and Estidama-2 Pearl Certification.
The project exemplifies Interface Engineering's sustainable master planning and high-performance engineering abilities. Aiming to substantially reduce energy use, water consumption, waste, and carbon emissions, the project is expected to become a model for future development in the United Arab Emirates.