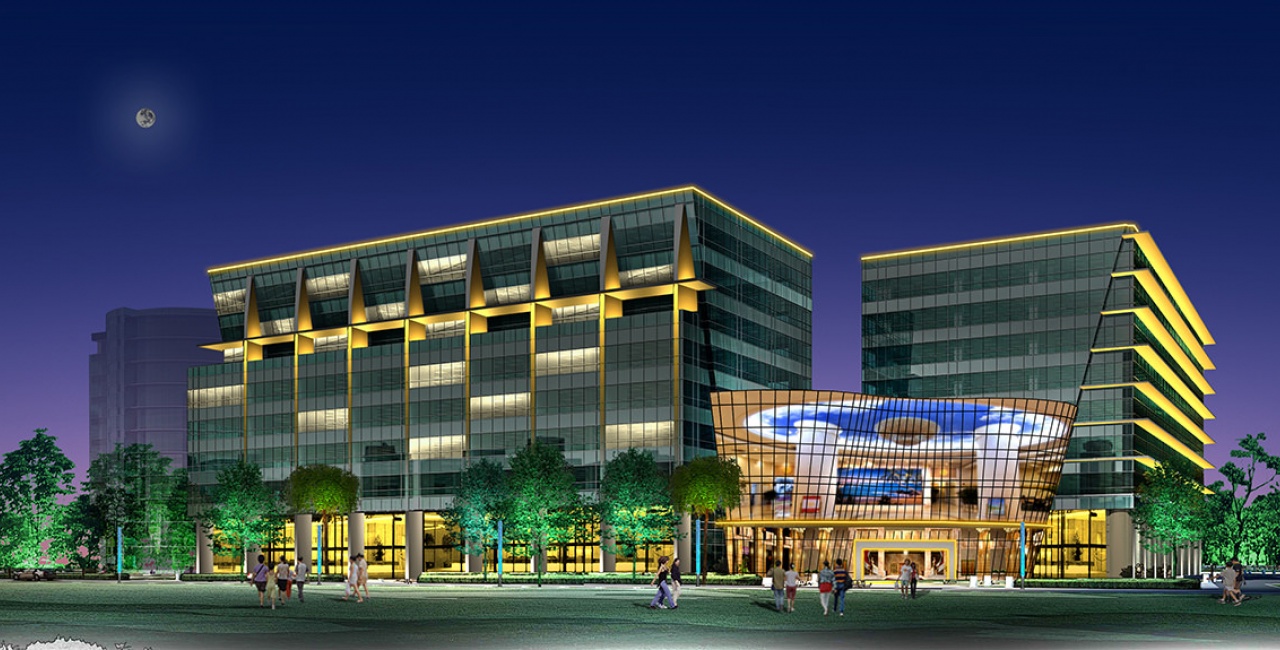 LRS Architects
Platinum Center
Shanghai is taking the lead in creating eco-cities: urban areas that ban polluting cars, recycle as much as possible, utilize rainwater and clean wastewater and generate renewable energy by utilizing wind and solar resources. The Platinum Center reigns as the first project in Shanghai to use rainwater for flushing fixtures.
Shanghai, China
Client: LRS Architects
Building Size: 2.15 million sf
Project Cost: $120 million
Certifications: LEED Platinum
Phase 4 of the Platinum Center is a test of this eco-city approach. The client wanted to create a sustainable project with a LEED Platinum goal. Interface and the design team overcame several obstacles in their pursuit of LEED credits, the most challenging obstacle being the local water code. Shanghai's previous code did not allow reuse of any reclaimed water in buildings. Now, due to Interface's design and water code appeal to local semi-government developers, Shanghai allows non-potable water for flushing fixtures. Interface also provided concept design of a thermal energy storage heating plant, which will give approximately 46 percent LEED heating energy savings and a system that collects rainwater and diverts it to a man-made pond for re-use.