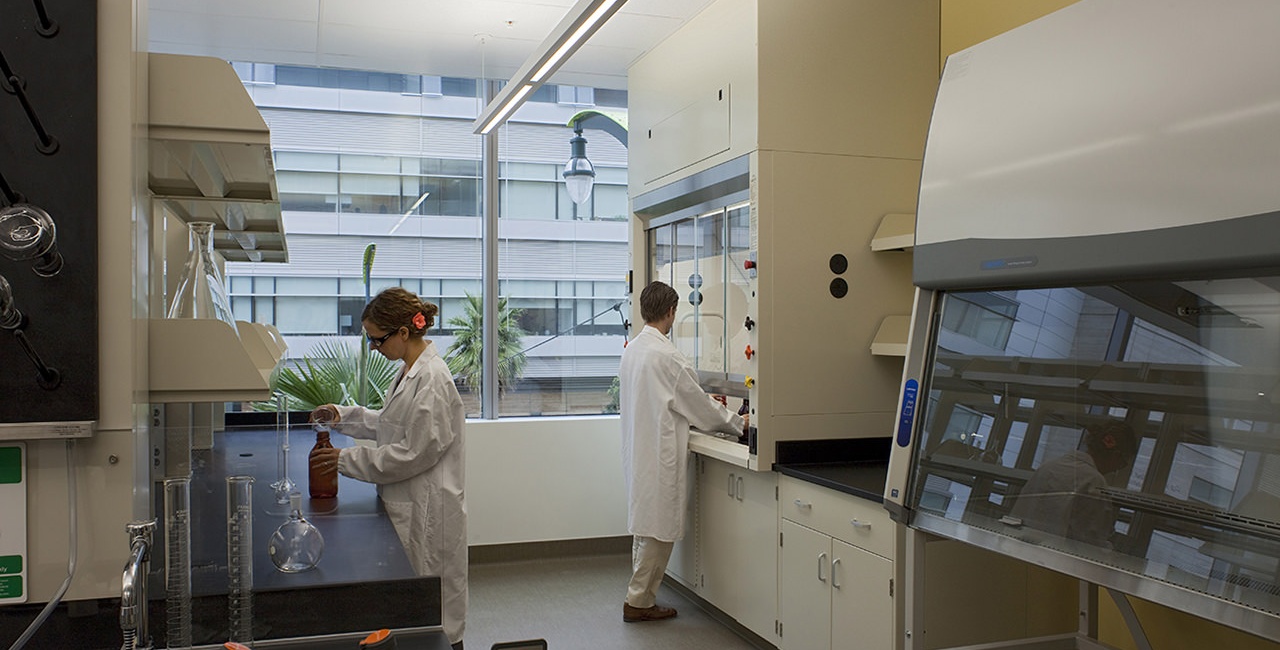 Eckert & Eckert
Nektar Therapeutics Corporate Headquarters
Nektar Therapeutics is a clinical-stage biopharmaceutical company. Interface Engineering, writing the basis of design and assisting with the value engineering, worked with them and the design team to implement the vision of their new headquarters.
San Francisco, California
Client: Flad Architects
Building Size: 97,000 sf
Project Cost: $19 million
The headquarters houses a variety of spaces, including labs, offices, hazardous chemical storage, a vivarium, and a nuclear magnetic resonance room. The design criteria and materials used for such diverse spaces required open communication and a constant dialog to ensure the right materials and systems were used for the individual needs of each area.
News & Awards
Award of Merit, Illuminating Engineering Society of North America, 2011