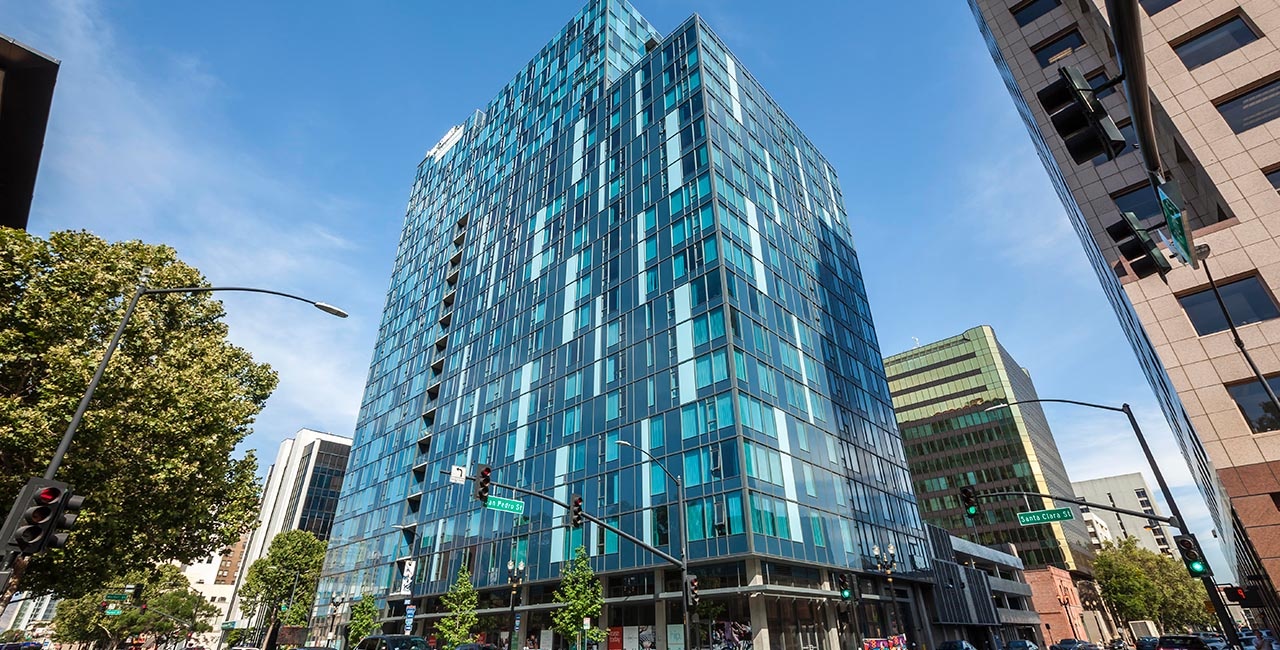 RMA Photography
One South Market
One South Market is a spectacular 23-story high-rise residential tower in the heart of downtown San Jose.
San Jose, California
Client: C2K Architecture
Building Size: 510,000 sf
Project Cost: $135 million
Certifications: LEED Silver
Certified LEED Silver, the new building was designed to use 20% less energy than one designed to standard code. It includes a variety of sustainable features including water source heat pumps for heating and cooling in each residential unit, energy efficient lighting, and EV charging stations. The tower's three color programmable LED exterior lighting will add a dramatic presence to the San Jose skyline. The multifamily apartment project contains 312 residential units, ground floor retail, and 7 levels of parking. The project also features an outdoor pool, common amenities spaces, and outdoor terraces.