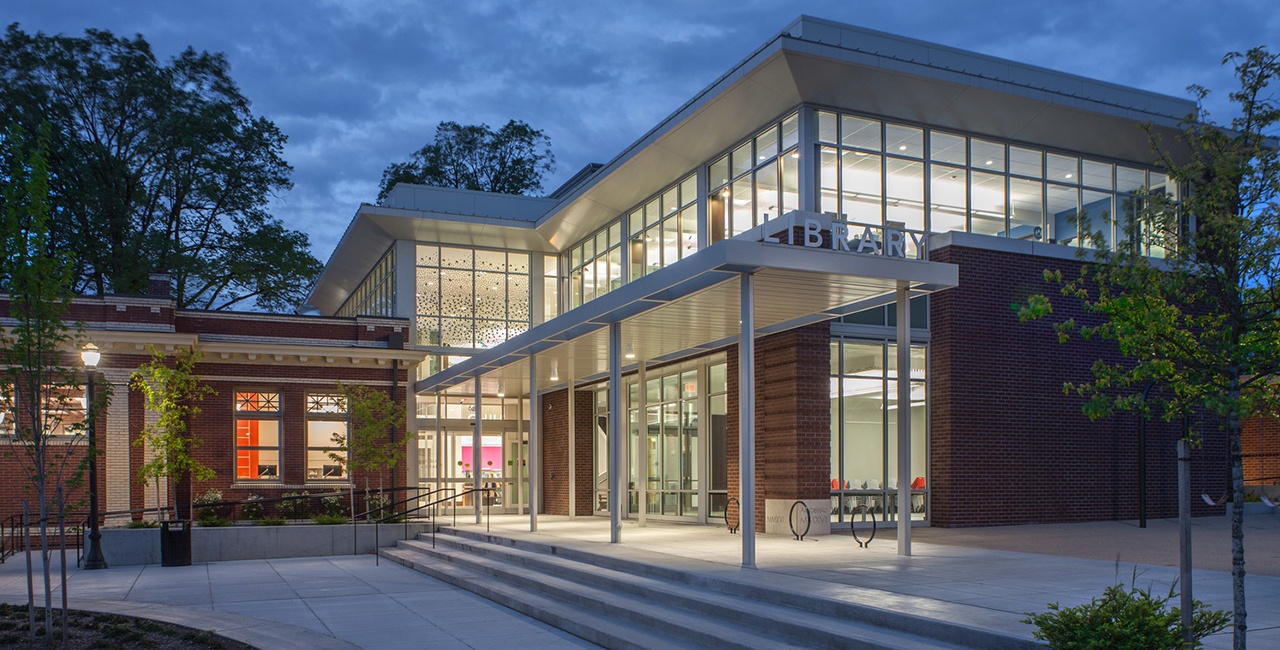 Eckert & Eckert
Oregon City Carnegie Library
Interface designed systems to be integrated into the existing building to maintain the historic aesthetic of the library, yet exceed code requirement efficiencies.
Oregon City, Oregon
Client: Scott|Edwards Architecture
Building Size: 20,000 sf
Project Cost: $4.5 million
The remodel and addition of this historic landmark includes a replacement of the existing building's mechanical system with a new, highly efficient system. The building's lighting attains energy efficiency through advanced digital lighting controls, reducing lighting levels in unoccupied spaces and in areas where natural light is sufficient. The lighting is cohesive with the architectural elements creating bright, inviting, and inspirational spaces. Energy is produced on site with an 18 KW rooftop photovoltaic system. The technology system includes A/V, access control, video surveillance, building-wide wireless and wired internet, and digital catalog access in multiple locations.