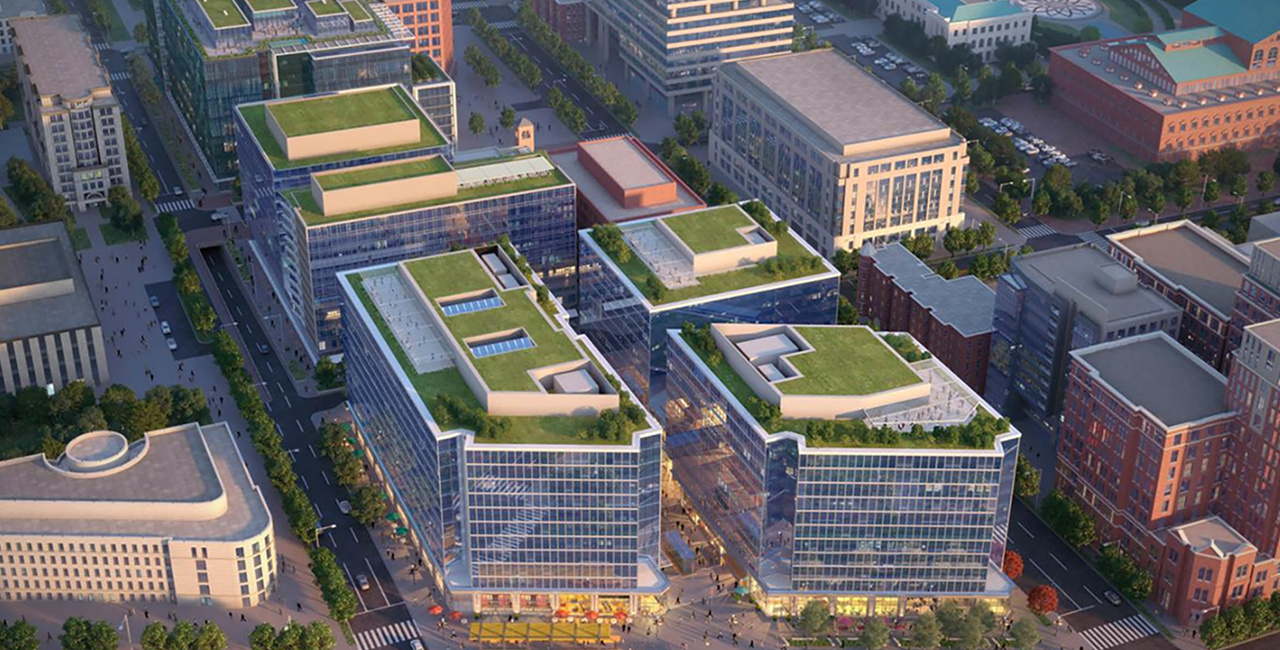 Capitol Crossing
Capitol Crossing is one of Washington, DC's most ambitious developments, transforming seven acres of land above Interstate 395 into a $1.3 billion, 2.2 million sf complex of five mixed-use buildings.
Washington, DC
Client: Skidmore, Owings, & Merrill
Building Size: 2.2 million sf
Project Cost: $1.2 billion
When completed in 2020, the property will include offices, housing and almost 70,000 sf of retail space; more than 1,100 parking spaces; and a $200 million concrete platform that will connect neighborhoods that have long been severed by the highway.
The five buildings that comprise the property are expected to exceed LEED Platinum certification standards by incorporating district-wide energy co-generation, eco-chimneys with biofilters that clean exhaust and other toxins from the highway and underground parking structure, and a centralized water collection and reuse system that will treat more than 90 percent of stormwater runoff.
Extensive water harvesting at roof and street levels is expected to retain more than 90 percent of the site's stormwater, reducing potable water usage by 45 percent and landscape water usage by 50 percent. The design team estimates that approximately 3.6 million gallons of rainwater (including flow from green roofs on top of each building) and 175 million gallons of groundwater will be available for reuse each year. The property's rooftop green areas and water-recapture systems will be combined with a co-generation power system to generate heat and electricity for the entire development. Filtered water will be pumped to rooftop cooling towers, and from there will run to each floor to help cool the buildings. Unused water will be cleaned and released into the city's combined sewer system.