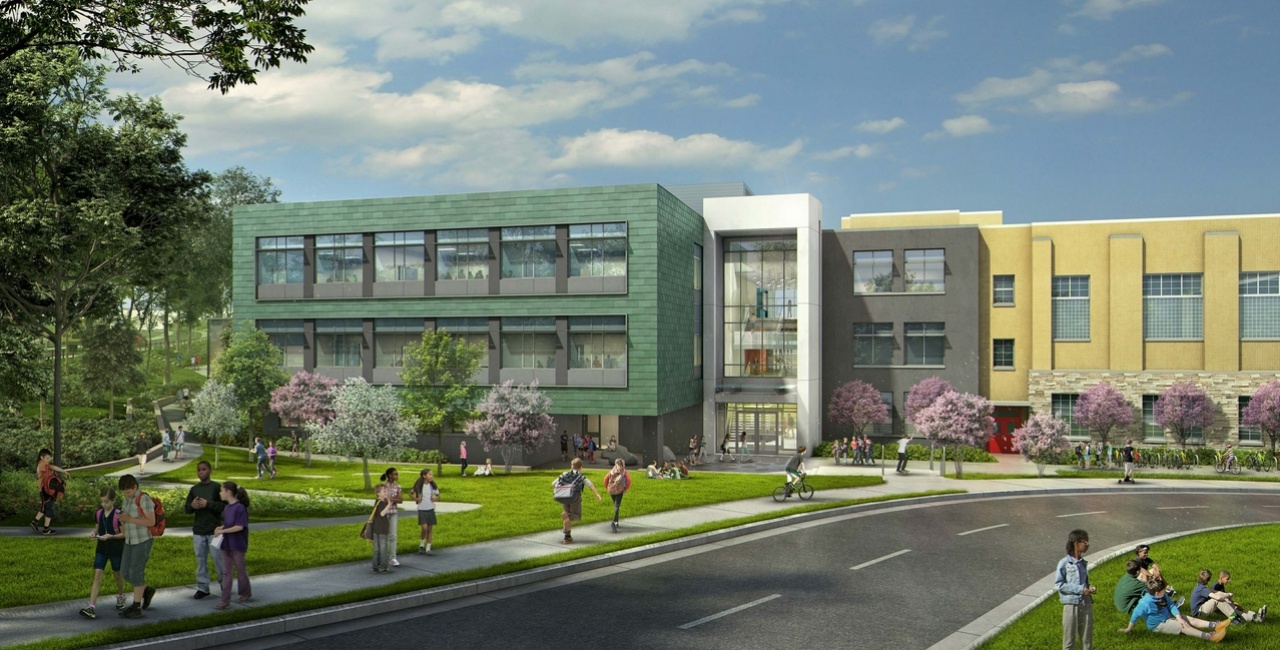 Quinn Evans Architects
Dorothy Hamm Middle School
Providing a new, high quality learning environment for 1,300 students while preserving the historic elements of the existing, circa 1950, school building.
Arlington, Virginia
Client: Quinn Evans Architects
Building Size: Renovation: 146,000 sf / Addition: 40,000 sf
Project Cost: $36.3 million
Certifications: Seeking LEED Gold
The existing Dorothy Hamm Middle School was originally constructed in 1950 and has undergone several expansions and renovations, most notably the 1995 North and South additions, the 2005 Music Hall addition, and the 2012 HVAC modernization. This latest expansion features a three story addition, totaling approximately 40,000 sf, on the west end of the building to accommodate approximately 1,000 students. The program space primarily consists of classrooms and an auxiliary gym with lockers. The overall objective was to provide a new high-quality learning environment while preserving the historic elements of the existing building.