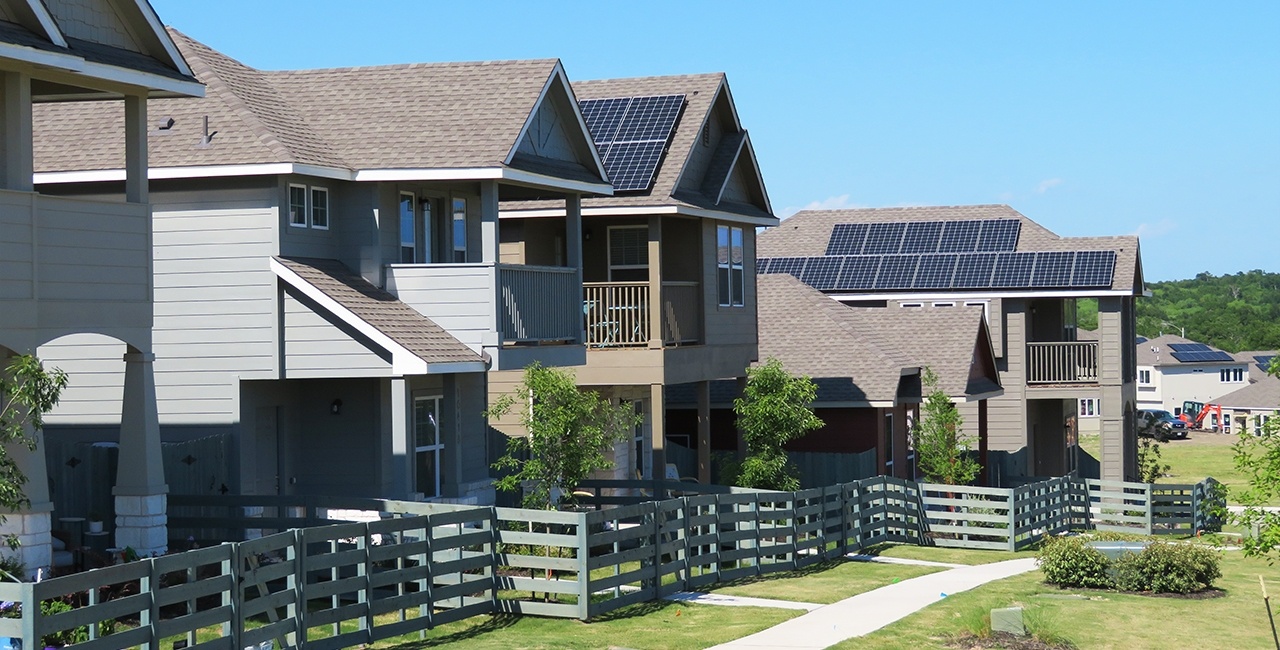 Austin, Texas
Client: Taurus Investment Holdings
Building Size: 2,066 acre development
Certifications: Seeking Zero Energy
Whisper Valley is a $2 billion, 2,066-acre master-planned community located eight miles from downtown Austin determined to make a positive impact on the environment and future technology use. When completed, Whisper Valley will be the largest zero-energy ready housing community in the country.
When completed, the development will include more than 7,500 energy-neutral homes and roughly 2 million square feet of commercial development (including office, retail, and multi-family residential spaces). The community also includes gardens, creative play areas and 600 acres of parks and open space connected by a network of hiking and biking trails.
Interface Engineering was selected as the developer's engineering partner, working with other project stakeholders, including EcoSmart Solutions, ReHau, Bosch, NEST, FRE, and Google.
Interface recently completed engineering design, implementation, and installation of a geothermal loop serving the first and second phases of development, which include a neighborhood of single-family homes. Both phases are currently under construction.
As part of this project, Interface is also analyzing the possibility of connecting alternate cooling strategies to help balance the heating/cooling loads in the system.
The firm is currently working on the engineering design of phases 3, 4 and 5.