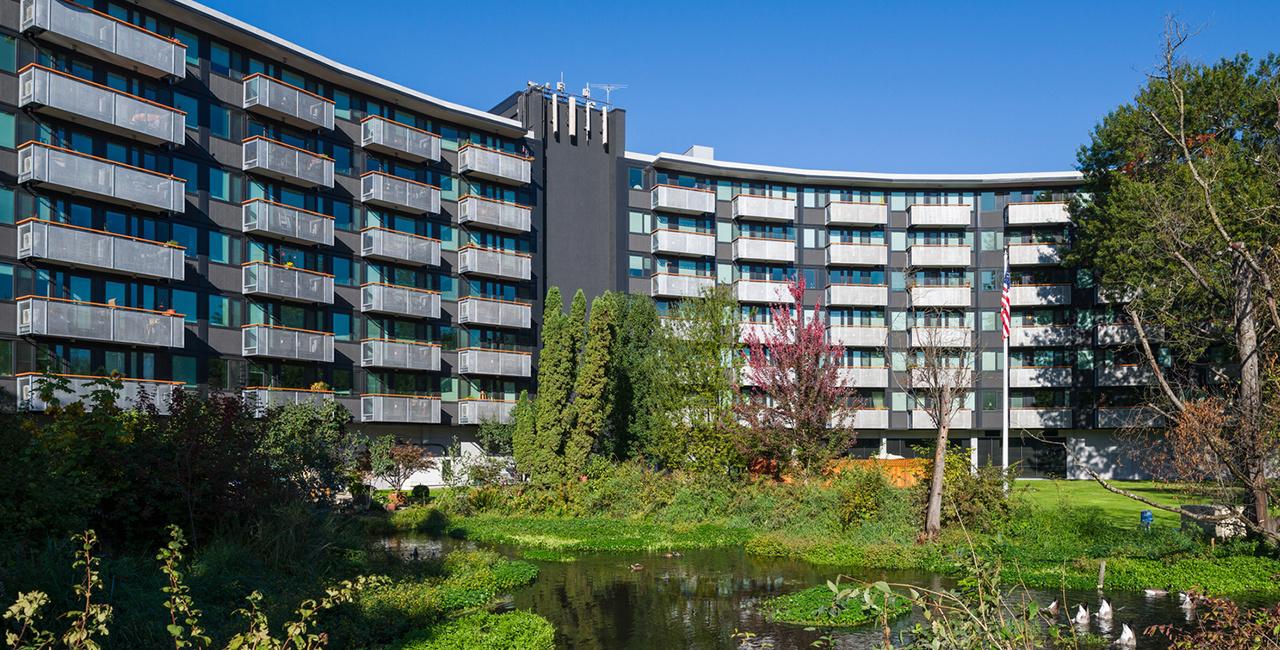 Thomas Patrick Harris
Westmoreland Union Manor is a seven-story building comprised of 301 studio and one-bedroom apartments. This major renovation project focused on lowering energy costs, updating building systems, and enhancing the quality of the interior environment for tenants and staff. The unique combination of MEP energy conservation measures and envelope upgrades reduced the overall energy usage in the building by 68% and annual energy costs by 48%.
After the essential preliminary investigation and programming phase of the project, Interface assisted with aligning the overall MEP scope and conservation measures with the anticipated project budget, including Energy Trust of Oregon incentives. Throughout the design process, we generated energy models to project energy performance, inform the most cost-effective decisions related to MEP systems, and identify potential ETO incentives.