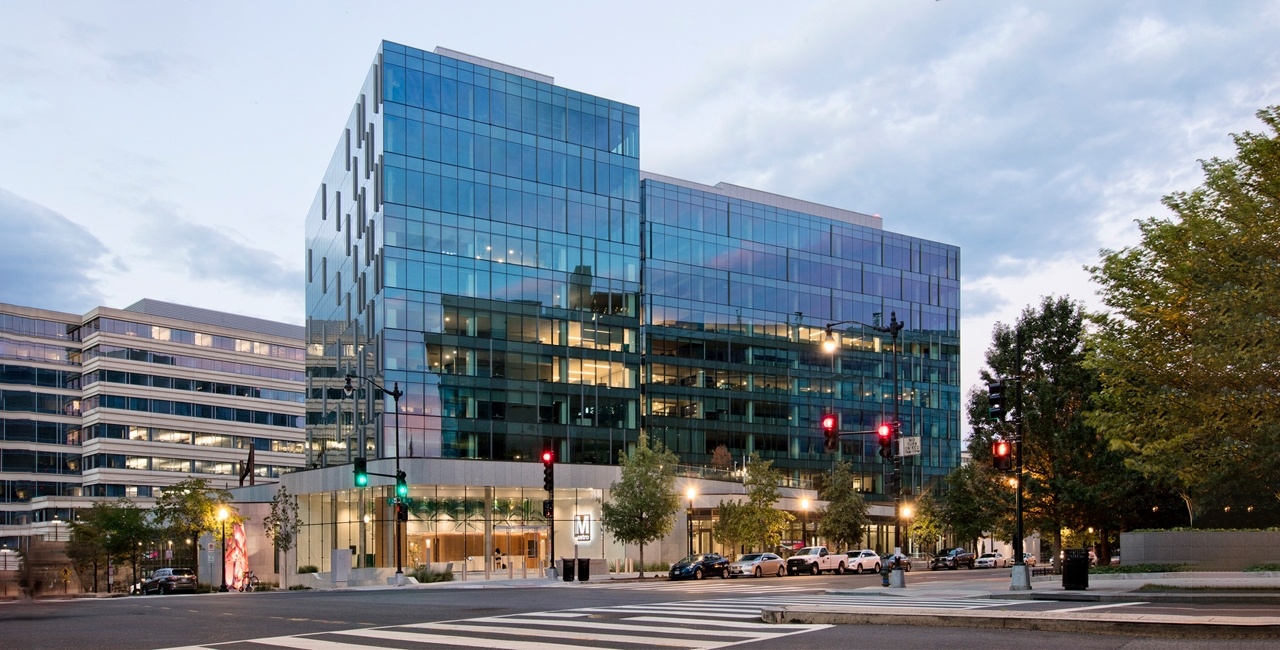 Washington, DC
Client: Studios Architecture
Building Size: 227,000
Project Cost: Confidential
Certifications: LEED® BD+C Platinum v4
The Washington Metropolitan Area Transit Authority (WMATA) was created by an interstate compact in 1967 to plan, develop, build, finance, and operate a balanced regional transportation system in the national capital area. Today, Metrorail serves 91 stations and has 117 miles of track. Metrobus serves the nation's capital 24 hours a day, seven days a week with 1,500 buses. Along with a focus on providing exemplary service to customers, WMATA is committed to creating a safe and healthy work environment for its 3,400 office employees.
Formerly occupying space in ten different locations, WMATA chose to consolidate all of its office operations under one roof. Built in 1964, the new headquarters location is an existing eight-story, 143,413 sf mixed-use office building, which was stripped to its structural concrete and completely renovated to modern workplace standards, including new commercial amenities on the ground floor to activate the streetscape and benefit the surrounding community. In addition, WMATA "re-skinned" the building to improve its exterior appearance and added three floors, to create leasable space as a means to generate additional revenue, bringing the total square footage to 227,000.
Interface Engineering was the Design Engineer and provided the Basis of Design for the MEP portion of the project as well as on-going engineering technical support and consultation to the Developer, quality control input to the Design-Build Contractor, Peer Reviews of construction documentation, and Energy Modeling throughout all phases of design. Gilbane Building Company was the General Contractor for the Design/Build project.
The new headquarters highlights the agency's commitment to sustainability and achieved LEED Platinum certification through the U.S. Green Building Council. The headquarters achieved an energy and carbon reduction equivalent of 534 fewer cars on the road for a year. Other sustainable features include a green roof, water bottle filling stations, touchless bathroom fixtures that save water and reduce the spread of germs, and a robust recycling program. Employees also benefit from wellness amenities like a fitness center, a pedestrian-friendly location with easy access to outdoor spaces, and natural light.