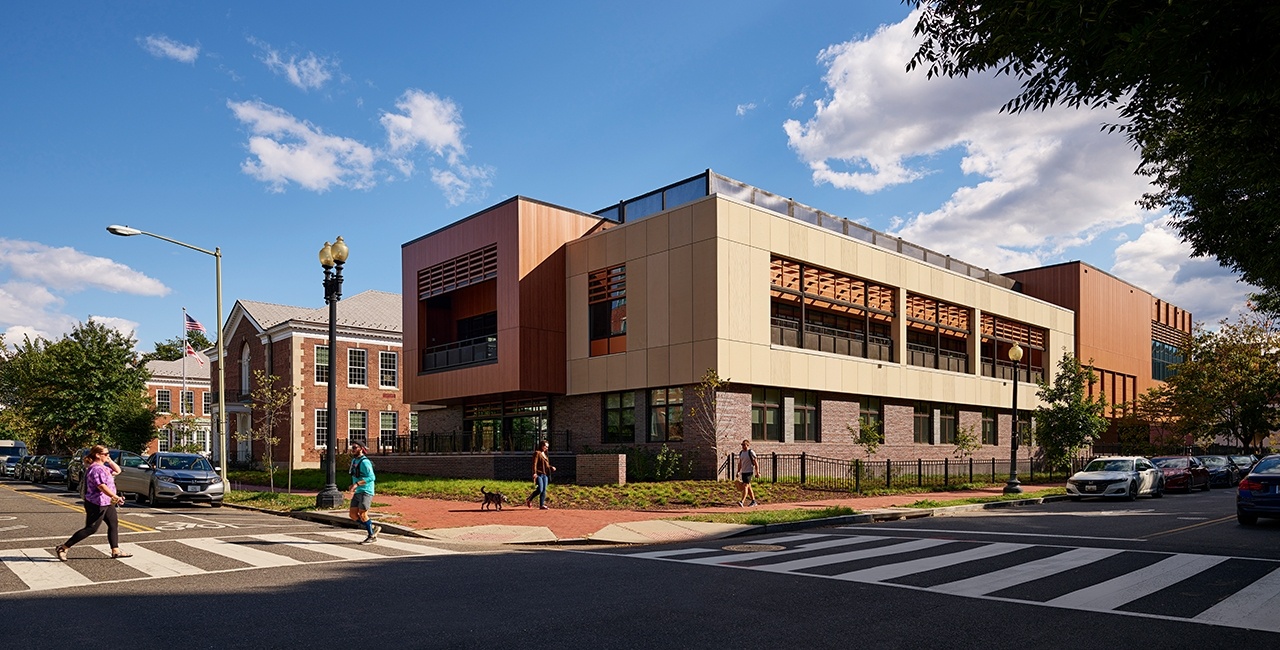 Capitol Hill Montessori School
at Logan
The nearly 100,000 square foot renovation and expansion project of the only Montessori school in the District of Columbia's Public School system adds approximately 50,000 sf to an existing historic structure originally constructed throughout the 1930s and 1940s. The program included a full Children's House, middle school program, balcony gardens, and rooftop play spaces.
Washington, DC
Building Size: 100,000
Project Cost: $62 million
Certifications: LEED v4 BD+C SC Gold
The new campus is designed to accommodate 495 students serving PreK 3 through 8th grade. Capitol Hill Montessori provides unique learning environments where students, under the guidance of Association of Montessori International-trained and certified teachers, explore their world within a structured but creative framework.
Certified LEED Gold, the existing building re-used an approximately two-year-old air-cooled variable refrigerant flow (VRF) system while the addition is served by water-cooled VRF connected to a geothermal field. This geothermal design consisted of 60 wells drilled 600 feet below grade.

Coordination with DC agencies and neighbors ensured the school blends with existing structures while also minimizing construction-related disruptions to daily activities.

The project finished on time in two years, overcoming delays due to permitting, inspections, supply chain disruptions and labor shortages. The updated and expanded school is now positioned to accommodate an expected growth in enrollment over the next two years.